Tattoo Mou... Jose's Mourinho's biggest fan with 38 tattoos
62-year-old Vivien Bodycote began to tattoo herself with images of the Portuguese coach back in 2017 and now has 38 tattoos featuring "The Special One".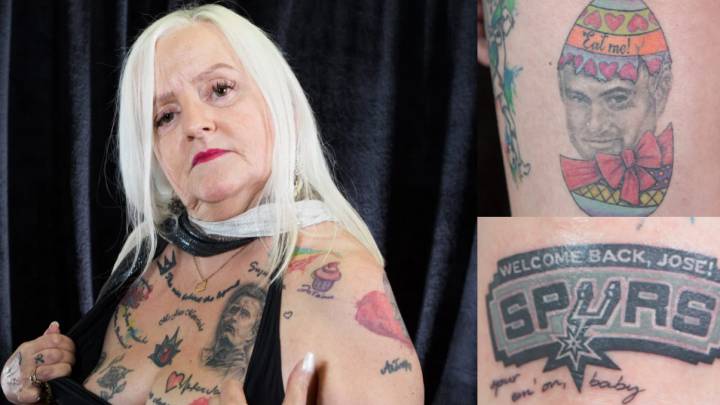 62-year-old Vivien Bodycote is a such a fan of Setubal born coach Jose Mourinho that the Hinkley based grandmother has 38 tattoos of the current Tottenham manager amassed on her torso.
She confessed in a recent interview with UK based The Sun to having spent " a couple of thousand pounds" on the ink-jobs but is now thinking ahead to tattoo number 39.
Good looking
Bodycote got her first Mourinho tattoo back in 2017 upon the Portuguese coach being appointed as Manchester United manager and she admits that Mou's "good looks, smart dress sense and anti-establishment attitude" were the factors that spurred her on to get the first tattoo.