Liverpool, Flamengo, Al-Hilal... Club World Cup 2019 fixtures
All you need to know ahead of the start of the 2019 Club World Cup, with Liverpool, Flamengo, Al-Hilal, Al-Sadd, Monterrey, Espérance and Hienghène Sport.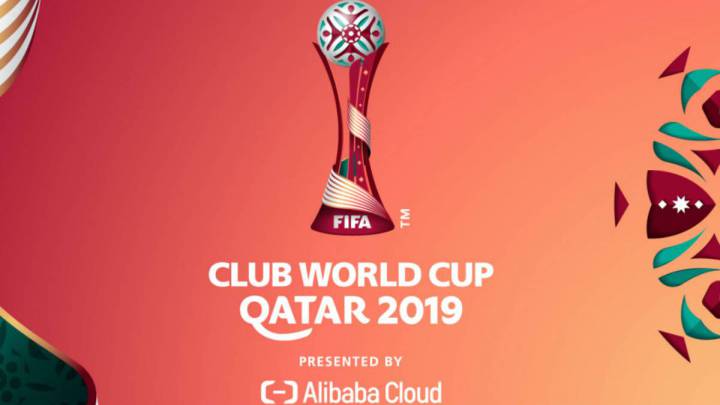 The 16th edition of the Club World Cup will take place in Doha, Qatar between 11 and 21 December as part of the warm-up procedure for the 2022 World Cup in the same country and will bring together the continental club champions from each confederation as well as Al-Hilal, the winners of the Qatari Stars League, who will represent the host nation.
Club World Cup 2019: participating teams
There will be seven teams in the finals in Doha for the 2019 tournament.
Liverpool FC (England): 2019 UEFA Champions League winners
CR Flamengo (Brazil): 2019 Copa Libertadores winners
Al-Hilal (Saudi Arabia): 2019 AFC Champions League winners
Al-Sadd (Qatar): 2018-19 Qatar Star Leagues winners
CF Monterrey (Mexico): 2019 CONCACAF Champions League winners
Espérance de Tunis (Tunisia): 2019 CAF Champions League winners
Hienghène Sport (New Caledonia): 2019 OFC Champions League winners
Of the qualified teams, Al Hilal FCS, Hienghène Sport and CR Flamengo will all be making their debuts at the Club World Cup
Club World Cup 2019: tournament schedule and fixtures
The 2019 Club World Cup will kick off on 11 December with the first-round match between Al-Sadd and Hienghène Sport (won by Al-Sadd in extra-time, 3-1). The winners of that game will go through to the second round on 14 December where they will face Monterrey, with the other second round fixture taking place on the same day between Al-Hilal and Espérance de Tunis.
The winners of those ties will progress to the semi-finals, where the victor of the first round playoff winner vs Monterrey will face Liverpool on 18 December, while either Al-Hilal or Espérance will go on to play Flamengo on 17 December.
The final and the third-place game will be staged on 21 December, with the match for fifth place on 17 December.
Club world Cup 2019: stadiums
There will be two stadiums designated to host matches at the 2019 Club World Cup: the Jassim bin Hamad Stadium and the Khalifa International Stadium, both in Doha.
Club World Cup: records and statistics
Players:
Most wins: Toni Kroos - Bayern Munich and Real Madrid (5)
Most goals: Cristiano Ronaldo - Manchester United and Real Madrid (7); Gareth Bale – Real Madrid (6); César Delgado – Monterrey (5); Leo Messi – Barcelona (5); Luis Suárez – Barcelona (5).
Most appearances: Mohamed Aboutrika, Hossam Ashour and Wael Gomaa (all Al Ahly) – 11
Teams:
Most wins: Real Madrid (4)
Most appearances: Auckland City (nine tournaments, 15 matches)
Club World Cup finals
2018 Real Madrid CF (ESP) 4-1 Al Ain FC (UAE)
2017 Real Madrid CF (ESP) 1-0 Grêmio FBPA (BRA)
2016 Real Madrid CF (ESP) 4-2 AET Kashima Antlers (JPN)
2015 FC Barcelona (ESP) 3-0 CA River Plate (ARG)
2014 Real Madrid CF (ESP) 2-0 CA San Lorenzo (ARG)
2013 FC Bayern Munich (GER) 2-0 Raja Casablanca (MAR)
2012 Corinthians (BRA) 1-0 Chelsea FC (ENG)
2011 FC Barcelona (ESP) 4-0 Santos FC (BRA)
2010 FC Internazionale (ITA) 3-0 TP Mazembe (COD)
2009 FC Barcelona (ESP) 2-1 AET Estudiantes La Plata (ARG)
2008 Manchester United FC (ENG) 1-0 Liga de Quito (ECU)
2007 AC Milan (ITA) 4-2 Boca Juniors (ARG)
2006 SC Internacional (BRA) 1-0 FC Barcelona (ESP)
2005 Sao Paulo FC (BRA) 1-0 Liverpool FC (ENG)
2000 Corinthians (BRA) 0-0 AET, 4-3 (pens) Vasco da Gama (BRA)