Real Madrid: Vinicius taking notes on Raheem Sterling, Mo Salah and Sadio Mané
Real Madrid's Vinicius has been studying three Premier League players - he is looking at how cool Sterling in front of goal and Mané and Salah's finishing.
After opening his account in the Champions League, a fine strike with the outside of his boot which handed Madrid victory against Brugge, Vinicius explained in the Mixed Zone at Jan Breydel stadium that he is not going to get himself . "Obsessed? I'm happy to have scored, but I don't play just for that, only to help the team. Sterling, the City player, didn't score many goals when he was starting out", he said.
That Vinicius mentioned the Manchester City player is significant. But Sterling isn't the only player from the Premier League that he also studies Liverpool pair Mohamed Salah and Sadio Mané, who are both 27 years of age. Vinicius, with six goals in 44 appearances, an average of a goal every 391 minutes, is actually doing better than the three Premier League players were when they were his age - 19.
Sterling: one goal every 1,120 minutes when he was 19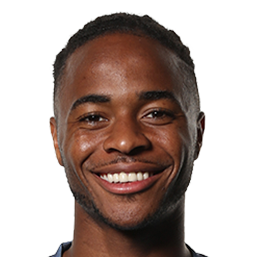 In 2012-13, when Sterling was the same age as Vinicius is now, he played 39 games and scored two goals (an average of one every 1,120 minutes). Sterling didn't actually get fully into his  groove as a goal score until the 2017-18 season when, aged 23, he hit 23 goals in 46 games (one every 155 minutes). In 2018-19 he scored 25 in 51 games (one every 163 minutes) and in the current season he is on 15 goals in 23 appearances (one every 125 minutes).
Salah, aged 19: one goal every 257 minutes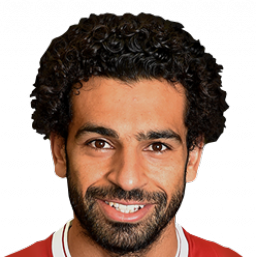 When he was 19, Mo Salah was still making a name for himself in Egypt. With Al-Mokawloon, the club where he spent three seasons, he left with 12 goals, a goal every 257 minutes. Fast forward to 2015-2016, aged 23, his natural goal scoring instincts were starting to emerge. That season - first with Roma, he scored 15 goals in 42 games (one every 226 minutes). His best career figures to date, after joining Liverpool (2017-18) and aged 25, were the 44 goals he struck in 52 games (averaging a goal every 93 minutes - almost a goal a game).
Mané, aged 19: one goal every 1,171 minutes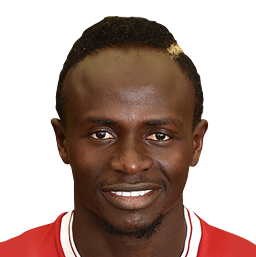 Sadio Mané was also still learning the trade when he was 19. In 2011-12 he stepped up with  Metz in Ligue 2, scoring one goal in 19 games (an average of one goal every 1,171 minutes). In the following season, 2012-13 with RB Salzburg, he came into his own, netting 19 in 29 games (one every 125 minutes). In the last two seasons, he has registered 20 and 26 goals.