How Brexit could affect Gareth Bale and Real Madrid
According to measures approved by the Spanish government in March, Gareth Bale may be able to hold on to his status as an EU player.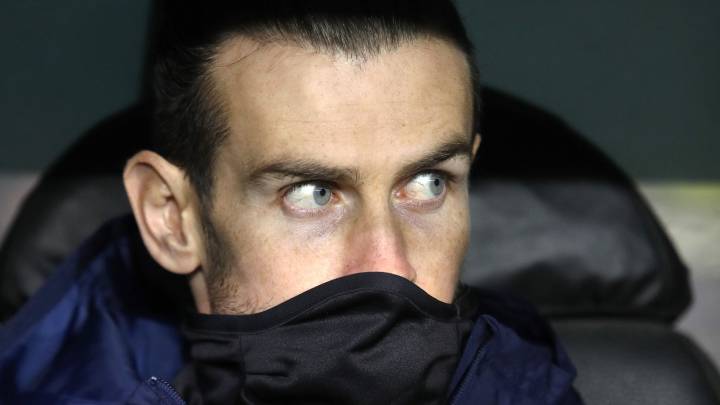 With Thursday's landslide election victory for the Conservatives leaving prime minister Boris Johnson poised to take the United Kingdom out of the European Union on 31 January 2020, Real Madrid's Gareth Bale is among many Brits living in Spain whose immigration and employment status will be affected.
The future of British immigrants living in other EU member states, and that of EU citizens residing in the UK, is one of the many thorny issues surrounding Brexit. In Bale's case, the key problem seems to be the prospect of Madrid having to include the Welshman among their three permitted non-EU players. At present, Los Blancos only have two such players in their first-team squad, Éder Militao and Vinicius Júnior, a circumstance that allows Zinedine Zidane to also draft in Rodrygo Goes, who is officially registered with Madrid's 'B' team. If Bale takes up the final EU place, Zidane will have to choose three from four in each matchday group.
Bale could keep hold of EU-player status
However, it seems unlikely Bale will become a non-EU player overnight at the end of January. Earlier in 2019, the Spanish government approved a raft of measures covering Brits' rights even in the event of a no-deal Brexit. According to the Royal Decree-Law 5/2019 of 1 March, indeed, he could hold on to his EU-player status, given that article 7.3 reads: "UK nationals who, on the date of the United Kingdom's effective withdrawal, were pursuing on a permanent basis in Spain a profession or professional activity for which EU citizenship is a requirement - as regards access to and pursuit thereof - may continue to pursue said profession under the same conditions, without needing to complete any further prodecures, provided that they comply with any other requirements to which such pursuit is subject."
The same set of measures also guarantee that British citizens living in Spain before Brexit will be granted long-term residency if they have been in the country for at least five years - a condition that Bale, who signed for Real Madrid in September 2013, clearly fulfils. However, this measure is contingent on the UK government offering reciprocal treatment to Spanish citizens in Britain.
There are EU players not from member states
There are also a large number of non-European Union nationals who are considered as EU players because of treaties their countries have agreed with the bloc. In 2005, the European Court of Justice ruled that Igor Simutenkov, a Russian playing for Tenerife, could not be identified by Spain's football authorities as a non-EU player because of Russia's partnership agreement with the European Union. Other players to benefit from such deals include Real Valladolid's on-loan Real Madrid goalkeeper Andriy Lunin, who is not counted as a non-EU footballer despite his home nation, Ukraine, not being a member state.
RFEF regulation offers potential escape route
If Bale does lose his status as a European Union player, a situation that would have a knock-on effect on Rodrygo, Madrid could still gain the permission of the Spanish Football Federation, the RFEF, to pick the Brazilian as well as three other non-EU footballers. According to RFEF rules on foreign 'B'-team players, the governing body can, at a club's request, choose to allow "the registration and fielding of such a footballer under identical conditions as any Spanish, EU or EEC player".