Klopp: "I won't celebrate until VAR tells me it's a goal"
Coaches don't come much more enthusiastic than Jürgen Klopp but the Liverpool manager has reined in his wild, fist-pumping celebrations.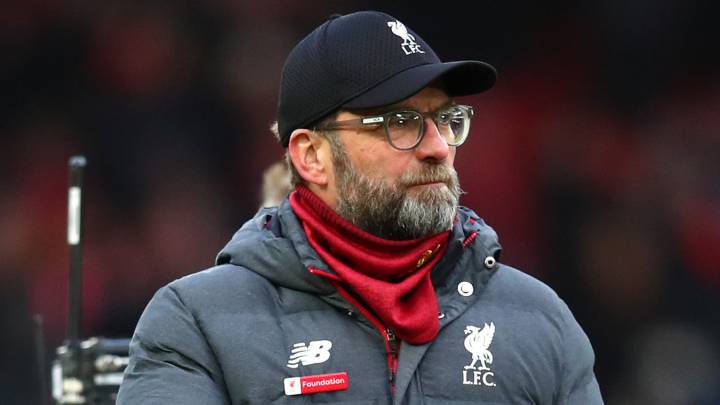 The days of wild, fist-pumping, teeth-clenched touchline celebrations are sadly over for Jürgen Klopp. Coaches don't come much more enthusiastic than the Liverpool manager but in recent games he has been noticeably subdued when the team scores. He was asked about Sadio Mané's goal away at Watford which was ruled out after being reviewed by VAR and explained that new technology means he is less spontaneous than before. "I didn't see it. I haven't seen it yet and I can imagine that, when we are winning 2-0, I'm not too concerned about it. I had no clue whether it was offside at all, to be honest. So I don't celebrate goals anymore. Obviously, you just have to wait until somebody says it's a goal… There was one pass, maybe that was offside but I couldn't see if Sadio was offside. I didn't see it back so, no idea," Klopp explained in his post-match press conference.
VAR mistakes in LaLiga and the Premier League
The introduction of the VAR system in the Premier League and LaLiga was meant to help clarify borderline cases by checking refereeing decisions on video. But the system is far from perfect and has been at the centre of numerous controversies. In last week's LaLiga game between Levante and Valencia, the hosts were awarded a penalty when Dani Parejo was adjudged to have felled Rubén Rochina. The foul was committed just outside the penalty area but the VAR image showed the Levante player falling inside the area, a split second after contact had been made. Similar incorrect calls have been acknowledged in the Premier League – including the penalty given to Manchester United against Norwich for Ben Godfrey's shoulder barge on Daniel James.
Spirit of the game
And it would be a shame not seeing football's great characters - Klopp, Diego Simeone, Duncan Ferguson, Mourinho and Co losing it when their teams score. We feel the same as they do - it's part of the spirit of the game.