Cristiano Ronaldo: Juve stars praise "classy" captain's gesture
Cristiano Ronaldo was handed the armband by Gonzalo Higuaín but immediately ceded it to Blaise Matuidi in line with dressing room heirarchy.
Cristiano Ronaldo has fully recovered from a knee injury and has been rediscovering his scoring touch at Juventus, a brace against Udinese at the weekend helping the Old Lady to a 3-1 win and ensuring the reigning Serie A champions kept pace with table toppers Inter Milan, with both sides locked on 39 points in the chase for the Scudetto.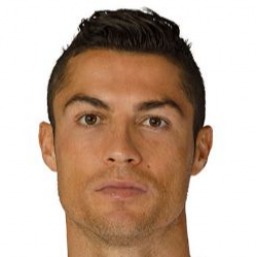 Ronaldo scores another record
Ronaldo's double represented another record for the prolific Portuguese but it was not his ability to find the back of the net that made the headlines on Monday morning. Instead, Ronaldo was praised for a gesture he made during the game when he was handed the captain's armband by Gonzalo Higuaín.
The Argentinean was substituted in the closing stages of the game for Douglas Costa and had been wearing the captain's armband until that point after Leonardo Bonucci had been taken off earlier. But instead of placing it on his shirt, Ronaldo made a beeline for Blaise Matuidi and placed it on the Frenchman's arm, a sign of his understanding of the hierarchy in the Juve dressing room.
Matuidi "honoured" by Ronaldo gesture
Matuidi later posted on social media: "World class. Grazie per questo onoroe."
Juve's club captain, Girgio Chiellini, has been on the sidelines for most of the season after suffering a cruciate ligament injury in the opening game of the Serie A campaign against Parma. Next in line for the armband is Bonucci, followed by those players who have been at the club the longest, in the case of Sunday's game against Udinese Higuaín and then Matuidi.