GALA GOLDEN BOY | JORGE MENDES
"Cristiano would have won the Ballon d'Or if he was still at Real Madrid" - Jorge Mendes
Jorge Mendes, spoke about Cristiano at the Golden Boy gala in Italy: "For me, he's the best player in the history of football. He has transformed the sport".
During this evening's Golden Boy gala, in which Italian publication Tuttosport hands out an award to the best player under the age of 21 in Europe, Jorge Mendes was also among the prize winners for being named Europe's best football agent during 2019. Mendes spoke about one of the big name players in his portfolio, Cristiano Ronaldo: "The secret to success is working 24 hours a day - and that works for everyone. I do sleep, sure, but with one eye open".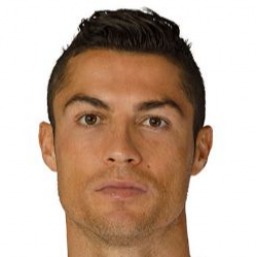 Cristiano: "For me, he's the best player in the history of football. Before he came onto the scene, Portugal hadn't won anything, but with him they won the Euros and the Nations League, and playing in the Euro 2004 final. He has transformed the sport. When he joined Real Madrid, in 2009, Barcelona were the best team in history, with the base of the Spanish national team, but he completely changed everything - he won the Champions League four times. It's impossible to compare anyone with him".
Ballon d'Or: "During the last two years, Cristiano deserved to win it at least once. If he had been playing for Madrid, he would have won it. Next year he'll reach at least 110 goals for Portugal - I think for that alone he should win the next Ballon d'Or. It was unfair that Messi won it - Cristiano also won the Nations League, but that's life, we'll see what happens in 2020".
João Félix: "Cristiano says he's amazing - he's young, but he knows exactly what he has to do - keep working hard".