FOOTBALL
Benatia: "Pep has no interest in the human side of football"
The former Bayern Munich central defender say Pep has no interest in being friends with players but also had high praise for his former coach.
Medhi Benatia learned a new way to play football in 2016. That was the year he signed with Bayern Munich at the request of Pep Guardiola. In the Bundesliga, he experienced the best and worst of the current Manchester City manager. The central defender is one of several former players to have worked under Pep to come out and criticise the Spaniard's lack of a human touch.
"It's my opinion and many share it," said the Moroccan international to RMC Sports. "Guardiola is someone who doesn't give much importance to the human side of things. He says he is that way because he has been left disappointed in the past. He told me: 'I bought you, I want you. You have this quality or that quality. I need this, I will teach you this and that, you're here to do what I tell you but we aren't here to be friends."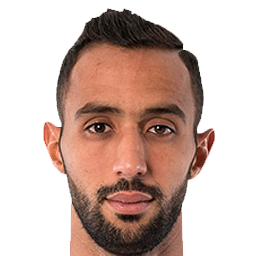 "I had come from AS Roma with Rudi (Garcia). We weren't friends but we had a great relationship. The same with Guidolin (at Udinese). But with Pep, no," he continued.
On the other hand, Benatia praised his former coach for the technical aspects of his management. "He shows you how to position your body, how to control the ball so that your shoulders are orientated towards play. Tactically, he would always fight for superiority in the middle of the field. He wants to play," he said. "I didn't do sprints with him in two years. He is possibly the best in the world tactically. I was 28 and had a lot of football knowledge when I arrived at Bayern. But every day there I discovered a new facet of football."