The Club World Cup: The only Cup missing in Liverpool's trophy room
Out of the four semi-finalists, only Flamengo have won the trophy, in its various guises – ironically enough, beating Liverpool in 1981.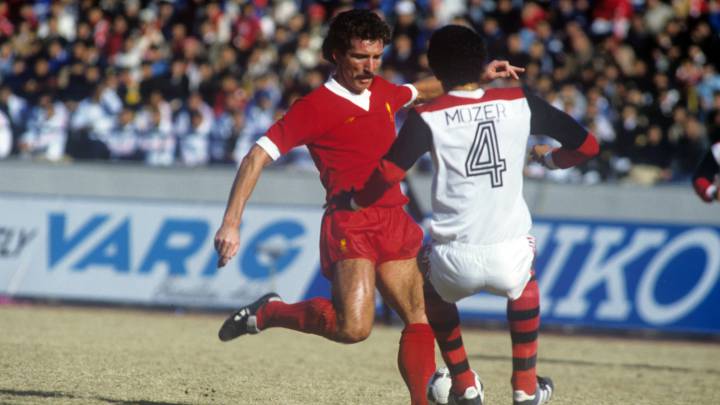 For José Mourinho, it may be just a minor tournament - "just two little games" but then he's never won it. And nor have Liverpool. Out of the four semi-finalists in this year's Club World Cup, only Flamengo have lifted the trophy, in its various guises – ironically enough, beating Liverpool in 1981.
Liverpool have been crowned European champions six times but for various reasons, have only had a three attempts at becoming world champions and lost all of those three finals. It remains the only trophy still in existence that is missing from the trophy room at Anfield.
After lifting their first European Cup in 1977, Liverpool declined an invitation to play the tournament – then known as the Intercontinental Cup. Bob Paisley's team didn't really fancy a long-haul trip to Buenos Aires to take on South American champions Boca Juniors – a packed winter fixtures calendar meant it was practically impossible. Their place was taken by runners-up Borussia Mönchengladbach.
Liverpool presented the same argument the following year when they were expected to contest the trophy with Boca again. The Argentineans meanwhile refused to play against European Cup finalists Club Brugge so the 1978 edition didn't take place at all. But to this day, many Boca fans would love to see that game against Liverpool rearranged.
Flamengo and Zico too strong for Liverpool
Liverpool agreed to take part in the 1981 edition after it had been rebranded as the Toyota Cup but had no antidote to the pace and flair of a Flamengo side skippered by Brazilian legend Zico. On a bright but chilly afternoon in Tokyo, the Brazilians, having arrived in Japan just hours before the game, ran Paisley's men ragged, winning 0-3 to lift the trophy for the first time.
Three years later Liverpool, now with Joe Fagan in charge and playing in their unlucky yellow kit, were back in Tokyo for a second crack at the trophy, this time facing Argentina's Independiente – seasoned campaigners in the tournament, having won it in 1973 and three-time runners-up. Maybe Fagan's players were jet lagged, but more likely just outclassed as once again they were hit on the break, José Alberto Percudani scoring a breakaway goal after just six minutes.
Benítez's Reds miss out on the new Club World Cup
In 2005, after undergoing several format and name changes (Toyota Cup, Club World Championship) the competition was rebranded by FIFA as the Club World Cup and expanded to include the champions of Asia, Africa, North America and Oceania as well as a club representing the host nation. Liverpool missed out again – just like in their two previous appearances, their opponents broke the offside trap to take an early lead. This time it was São Paulo who denied the Reds, Sami Hyppia playing Mineiro onside to score the only goal of the game. Benítez however would go on to win the trophy five years later with Inter Milan but for Liverpool, the Club World Cup, along with the now defunct European Cup Winners' Cup are the only trophies that have eluded them.
It is also one of the three pieces of silverware which Wednesday's rivals Monterrey have never won - this will be their third participation at the tournament. The Mexicans first took part in 2011 when they were eliminated by Japan's Kashiwa Reysol in the quarter-finals. They were back the following year but were beaten 1-3 in the semi-final by Chelsea. Three days later there was some consolation for Manuel Vucetich's team as they picked up third place after beating Al-Ahly. In their last appearance, in 2013, they only got as far as the quarter finals against, losing in extra-time to Raja Casablanca.
With Flamengo already in the final this year, either Monterrey or Liverpool will join them and going into tonight's second semi-final, there is a 66% chance a new name could be etched onto the trophy....