Griezmann and Valverde laud Messi after Alavés win
Lionel Messi scored in the 70th minute to restore Barcelona's two-goal lead, before Suarez struck five minutes later to give El Blaugrana a 4-1 victory.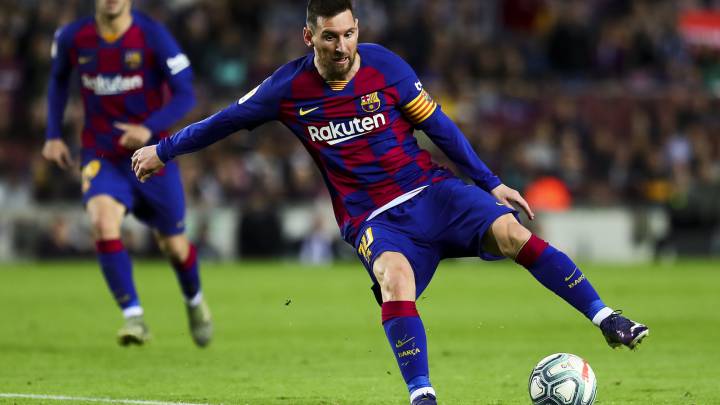 Barcelona coach Ernesto Valverde and striker Antoine Griezmann have both praised Lionel Messi following the club's 4-1 victory over Alavés.
Aláves saw themselves back in the game after they clawed a goal back to bring the score to 2-1 at Camp Nou. But in the 70th minute, Lionel Messi steadied the nerves for the home side when he struck from distance to restore their two-goal lead. It was the Argentine star's 50th goal of the calendar year, meaning he has now scored 50 or more goals for club and country in nine of the last ten years.
Five minutes later, Luis Suarez scored to give El Blaugrana the 4-1 victory, which sees them move three points clear of Real Madrid at the top of the table, although Los Blancos have a game in hand against Athletic Bilbao on Sunday. Griezmann was also on point, opening the scoring early in the first half to mark his eighth goal of the season.
"We made it 1-0 and they were behind. We played three days ago and the legs are somewhat tired, but we had a good game," said the France international, citing Barcelona's 0-0 draw in the Clásico against Real Madrid on Wednesday.
"It was a pity to concede that goal, but I didn't see it as a danger. Then steps us the best player in the world. We have a great squad and with the best players and when the team needs a push, he's there."
Valverde: Messi can get you a goal from anywhere
Coach Valverde also highlighted Messi's importance to the team in his post-match interview.
"Messi, surrounded by five players, scored the third. Up what point is this normal?" asked the Spanish TV reporter.
"That happens. We see that that can happen. It's an enormous advantage that we have, when Leo appears and gets you a goal from anywhere," replied Valverde.
He added: "We have had a very intense month. In the end, not only this week in the games against Real [Sociedad] and against Madrid. We come from playing against Atlético, against Dortmund. It has been a month where we have all wanted to have a good holiday."
Barcelona go into the Christmas holiday having capped off an unbeaten year at Camp Nou in LaLiga in 2019 with victory against Alavés. Valverde's men next face local rivals Espanyol away on 4 January.