Real Madrid bring the Modric magic back for Athletic
The Croatian will almost certainly return to the starting line-up at the Santiago Bernabéu on Sunday, looking to show what he's still got to offer.
With Fede Valverde bursting onto the scene in such impressive fashion, we have seen the 2018 Ballon d'Or winner Luka Modric slip back into the Real Madrid background. On Sunday against Athletic Bilbao, Madridistas will get the chance to see what's still in the Croatian tank.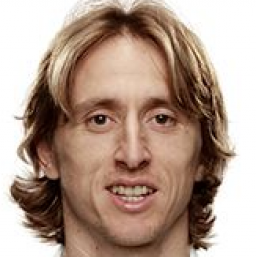 Modric returns
Until recently, Modric had been one of the virtually untouchable names on the teamsheet for Zinedine Zidane. This season, however, the Croatian has only played 861 minutes, 41.5% of the total available time, and of the 23 official matches that Madrid have played he has only started eight (34.7%). Today, in the absence of the suspended Casemiro, he will have another opportunity to step onto the pitch as part of the chosen eleven.
The three starring midfielders in the first half of this campaign, one that is finally suggesting a real push towards a LaLiga title, have been Casemiro (1,920 minutes), Toni Kroos (1,613 mins) and Valverde (1,030 mins). A clear selection preference over Modric and seemingly gone is that Casemiro-Kroos-Modric centre that Zidane relied so much upon during his first spell.
Since the 2015-16 season, when Zidane took over in January, the 34-year old player has not seen such little pitchtime. In the two complete campaigns that the Frenchman was in charge, 2016-17 and 2017-18, Modric played 61.1% and 59.8% of the available minutes, respectively. In that earlier 2015-16 campaign he had even more prominence with 75.4%. Last season, one that came on the back of the World Cup in Russia, he still featured 69.6% of the time for his club.
Benched, but not forgotten
Now reaching the latter stage of his career, Modric still has plenty to offer Real Madrid as they look to push on in their title race with Barcelona and make a fist of the Champions League once again. Zidane is, though, using the talented midfielder more sparingly given his age and the aforementioned emergence of El Pajarito. His numbers in the games he has played thus far are still strong, with him contributing three goals and five assists. That's just a single goal and three assists off his total for last season, and only Karim Benzema has laid on more goals than him this term, with seven.
Modric may have found his midfield magic being kept under Zidane's hat more of late, but when he has been handed the stage, he has still performed, as he showed in the final ten minutes at the Camp Nou. The Bernabéu now awaits...