Lionel Messi: 2020 will see the greatest of all records fall
Barcelona's mercurial Argentine continues to perform at the highest possible level and, after another impressive year, targets a previously unimaginable feat.
Edson Arantes do Nascimiento, better known as Pelé, must surely have spent the last fifty years unconcerned that any player, certainly in his lifetime, would come close to reaching his record tally of goals with a single club. As he, and the rest of us, look ahead to the year 2020, that peace of mind must now have been swapped with a resigned acceptance that a boy born in Rosario and molded in La Masia is going to do what no other forward has been able to.
Messi has Pelé record in his sights
Over the past decade it has felt like Lionel Messi has been determined to shatter all records available to him. In terms of his goal scoring, many legendary names have already been picked off: from César Rodríguez and Torpedo Muller, to the likes of Johan Cruyff, Cristiano Ronaldo, Alfredo Di Stefano and Diego Maradona. But Pelé was still missing from his collection.
The best player in Brazil's history, and for many in the entire history of football, has treasured his record since 1974, one that seemed unattainable for any mortal, scoring 643 goals for the same club. In his case, it was achieved with Santos, the Brazilian club in which he performed so consistently for 17 years (from 1956 to 1974) while also representing his national team so proudly.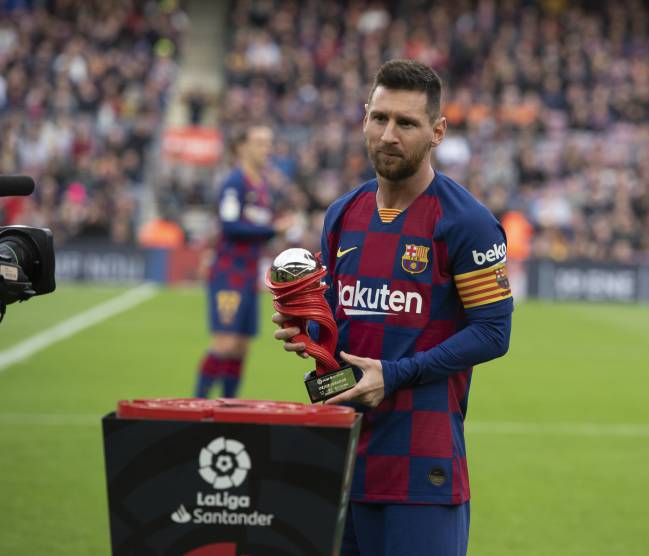 Messi now has that incredible tally in his sights. His two goals on Saturday against Alavés sent the Argentine off for his Christmas celebrations just 25 from drawing level. The year 2019 comes to an end with the Barça man's total at 618 from official matches.
Given that the Argentine's average is running at more than 40 goals per year at Barcelona, the idea that 2020 will overtake the 46-year record seems inevitable, barring serious injury. And if we can assume that he will pass that, it is then very possible that he will reach a figure that would be three times the amount of the second highest scorer in the history of the Catalan club, César. The forward, who passed away in the 1995, finished his playing career with 232 goals and it does not seem too far-fetched now to suggest that Messi exceeds 696 before he hangs up his boots.
The 618 goals to date have been distributed as follows: 432 in LaLiga, 114 in the Champions League, 51 in the Copa del Rey, 18 in the Spanish Super Cup, five in the Club World Cup and three in the European Super Cup.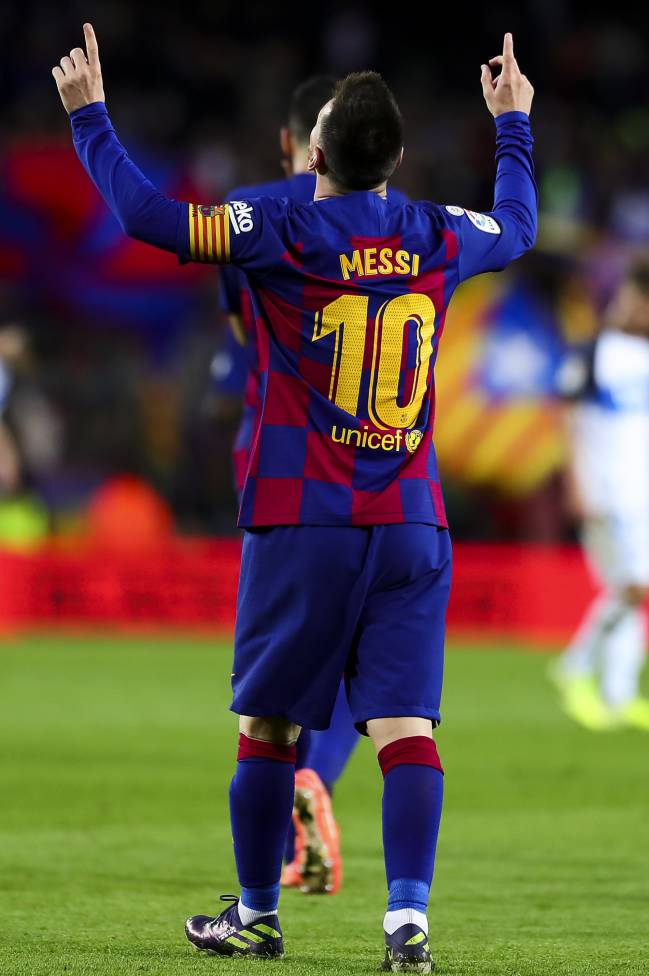 His personal accolades have seen him pick up six Ballons d'Or, six Golden Boots, four Champions League and ten Spanish league titles. He already has a very special place in the history of the beautiful game, and can look ahead to the new year with thoughts of breaking a record that most thought could never be touched.