Maradona, after three days of partying: "I was abducted by aliens"
The current Gimnasia LP coach spoke to local outlet TyC Sports offering insight into the time of his life when excess became the norm.
Diego Maradona never fails to hit the headlines with his latest confessions after an interview with Argentine network TyC Sports not disappointing. Upon delving into his dark past where excess substance consumption became the norm for the Argentine player he revealed that one of the excuses he used after a three day bender was that "he had been abducted by aliens".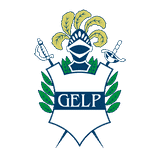 He added: "When I took cocaine, I became a zombie, I was estranged from my family and society. I'm not a bad mannered guy but I learned things the wrong way" he added stating that the individual responsable for his cessation with drug taking was his daughter Dalma.
The Gimnasia LP manager also recalled the time when he lost his virginity recalling that he was 13-years-old at the time and it was a basement encounter with an older woman and that he was born a hairy baby which contributed to his nickname 'El Pelusa'.