The most expensive 4-4-2 line-up in world football
How much a football player is worth depends on so many factors: age, injury and current form. Here's how the most expensive 4-4-2 formation would look today.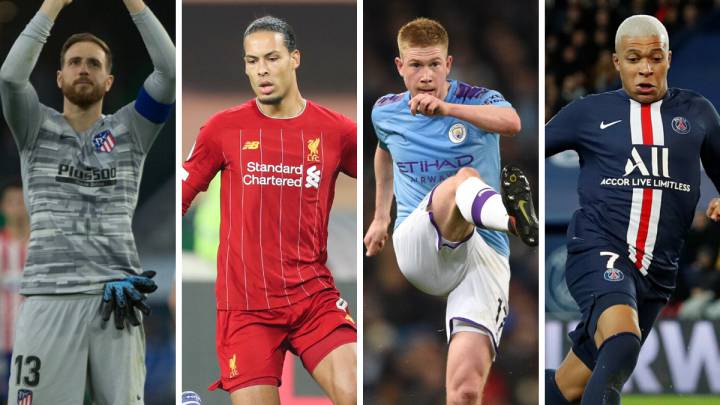 How much a football player is worth generally depends on a series of factors: the player's age, current form, injury... Traditionally too, forwards and midfield players generate a higher value than defensive players and goalkeepers.
Using specialist website Transfermarkt, we look at the eleven players that would compose the most expensive side in world football employing the classic 4-4-2 formation.
4-4-2
The 4-4-2 formation is a classic in the game with the likes of Simeone or Bordalás devotees of this set-up.
Who are the starters in the world's most expensive XI? Atlético Madrid's stopper Jan Oblak (100 M€) mans the goal and is assisted with a back-line composed of Liverpool's Robertson and Alexander-Arnold on the flanks. Real Madrid's Varane is assisted by another 'Red' in Virgil van Dijk in the central roles. The midfield features Manchester based De Bruyne (City) and Pogba (United) with Brazilian Neymar and Mo Salah on both wings. The forward line boasts Tottenham's Harry Kane and PSG forward Kylian Mbappé.