Barcelona: Messi reveals free kick secrets and Eto'o advice
The Barcelona forward said during an interview that part of the secret to his free kick success stems from watching what the opposition keeper is doing.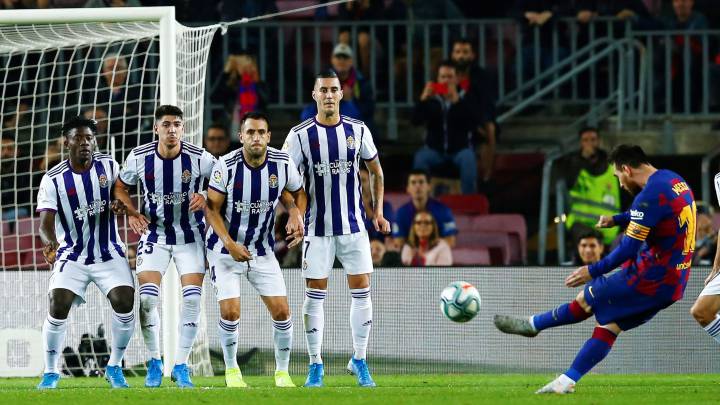 Barcelona forward Leo Messi has revealed the secret to his free kick routine and how Samuel Eto'o influenced his early career at Camp Nou with a bit of advice in an interview with LaLiga.
"I always remember the day that Eto'o told me: 'When you start scoring goals, you won't stop.' And then one day the lid opened, one went in and then everything started to go in. Because before that I was getting a lot of chances but I wasn't taking them."
Messi: "It's all about learning and training"
Messi also said that when he steps on to the pitch, "I am less focused on scoring goals and more concentrating on the game itself" but admitted that it is a great source of pride to have been the league's top scorer so many times: "To be the top scorer in this league, with everything that the Spanish league signifies, is special- For me it is one of the most beautiful records I have."
Finally, in a heads up to keepers across Europe, Messi revealed the trick he employs when taking free kicks: "It's true that I've been studying goalkeeping a bit more lately, and above all when taking free kicks I watch to see if the keeper moves, if he takes a step in either direction. It's all about learning and training. I've been improving my free kicks with practice."