Messi: Manchester City bid €80m for Barcelona star in 2008
Garry Cook, former CEO of Manchester City, has revealed that a misunderstanding led to a massive bid for Messi. Barça called back to confirm the offer.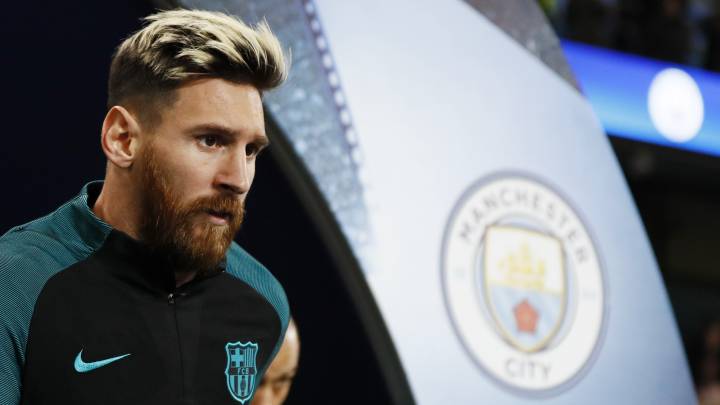 A misunderstanding between Thaksin Shinawatra, the former owner of Manchester City, his right-hand man Pairoj Piempongsant, former CEO Garry Cook and another club executive, Paul Aldridge, almost changed the course of football history in 2008 by accidentally making an €80m bid for Barcelona star Leo Messi.
Speaking to the Athletic, Cook explained that a long-distance conversation and the difficulty of the language barrier led to the mix-up – which Barça took so seriously that the Camp Nou phoned City back to ask if the offer was serious.
"Pairoj was getting angry," Cook said. "The phone was on the table and he was speaking to Paul. You have to picture the scene. Paul, with his London accent, saying: 'Pairoj you have to tell me what we need to do, things are getting out of hand.' Pairoj was lying down on the floor and getting a massage and he shouted: 'Yes, it's very messy, it's getting very messy.' We understood that he had told us to get Messi."
City's

€80m Messi bid had Barça on the phone
As a result of the conversation, Manchester City lodged a bid of €80m for the Argentinean, which at the time would have made him the most expensive player in the history of the game, exceeding the fee paid by Real Madrid for Zinedine Zidane in 2001 for 150 billion Italian lire, which was roughly €77.5m adjusted for inflation. By contrast, City eventually signed Robinho for £32.5m (€43m).
"Paul came back in and said to me: 'Garry, this is crazy, I don't know what we're doing here.' I replied: 'Let's make the offer and see what happens.' The following day Dave Richards, the Premier League chairman, phoned me and said: "Garry, have you offered 70 million pounds for Messi? Are you mad?'
Cook added that Barcelona apparently took the offer seriously and phoned both City and the Premier League to see if it had been officially made.
As it transpired Messi stayed where he was and City eventually splashed out €157m on other players including Robinho, Jô, Nigel de Jong, Craig Bellamy, Wayne Bridge, Shaun Wright-Phillips, Shay Given, Paulo Zabaleta and Vincent Kompany.