Real Madrid: Valverde yes, Pogba no
In the wake of Federico Valverde's emergence, Real Madrid have told Zinedine Zidane to give up on the signing of the Manchester United midfielder.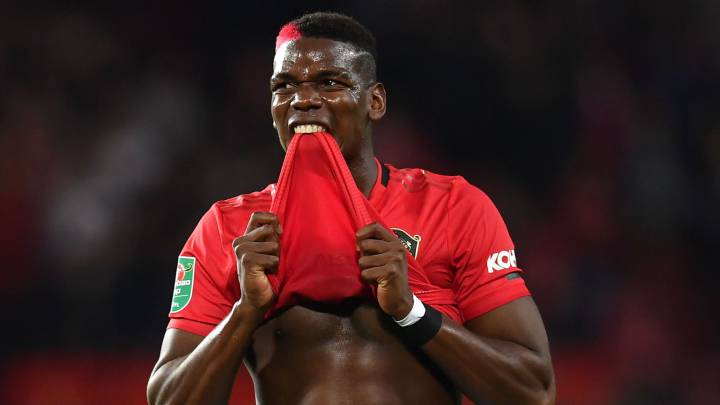 As we head into 2020, the same name remains at the top of Zinedine Zidane's transfer wish list: the Real Madrid coach is still eager to see Paul Pogba pull on the white shirt. However, his desire to sign the midfielder is not shared by the club hierarchy - a stance only strengthened by the emergence of Federico Valverde.
Valverde seen as future of Real Madrid midfield
Since 2015, the view at Madrid has been that Valverde is the future of Los Blancos' midfield, a belief reinforced by the giant strides the Uruguayan has made this season. Club bosses have made it clear to Zidane that, with the 21-year-old playing the way he has this term, they don't need to spend big on a signing such as Pogba.
However, Zidane feels very differently. He has a real soft spot for the Manchester United man, who is exactly the kind of player he most appreciates: a box-to-box operator who brings physical presence and plenty of ability on the ball. In the summer, 'Zizou' was tireless in his insistence that it should be Pogba or nobody - a position that saw him rule out the likes of Christian Eriksen and Donny van de Beek.

Valverde value has rocketed over past year
Madrid estimate that a deal for Pogba would cost more than 150 million euros, a high price that is in stark contrast to the mere 5m they spent on Valverde, whose market worth has skyrocketed in the last 12 months. Indeed, having established himself as a regular for both Madrid and Uruguay, his price tag has risen to 50m euros, according to the specialist website Transfermarkt.
Even when Valverde was playing less often - particularly in Zidane's first spell as Madrid boss - the club have been at pains to reiterate to the player and his camp that they have total faith in him. It's an attitude that has now made Pogba's arrival less of a likelihood. Zidane remains eager to work with his compatriot and the player is keen to go to the Bernabéu, but the club's hierarchy are not contemplating paying a huge fee for a signing they feel isn't a priority, not least given that United are unwilling to sell and refuse to even name a price.
The feeling is that bringing in Pogba would only serve to hinder Valverde's development, just as he is really starting to take flight.