Barcelona could be set to play UCL tie at a silent San Paolo
Fines, ultras boycotting games and a general apathy towards the team for many locals have seen Napoli play recent games in a silent stadium.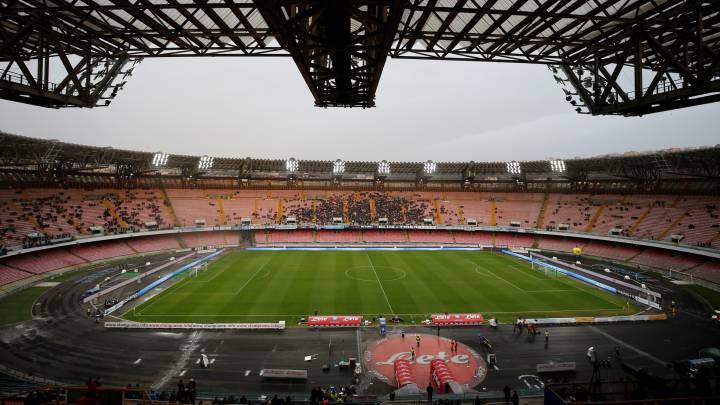 Following a results based crisis at the Neapolitan club, hopes exist that new coach Gattuso can inject a new urgency and passion into Napoli that has been absent in recent times. Not only have the side disappointed in terms of results but the 'azzurri' have lost one of their key weapons: the roar of the fans at San Paolo. For over a month now the hardcore ultras have abandoned the Fuorigrotta ground paving the way for many local fan-clubs to do the same, with the result being an eerily silent half empty stadium where whistles at the players are now louder than chants.
This silence, as witnessed in recent games against Genoa, Bologna, Genk and Parma could be revisited in February when Barcelona face the Serie A side in the Champions League Round of 16 game on February 25 should the fans' protest against attending the stadium not be resolved. The origin of the fan anger is connected with a clampdown on sitting on stairways or standing during games.
Threats
Recent work at the San Paolo has seen 190 security cameras installed and the consequence is fines being dished out to many fans. It's not only the ultras who have been targeted with sanctions but long term supporter Edoardo Cosenza, an engineer who was also fined captured the mood for many after his post went viral when he stated: "Fine an engineer, who was sitting with a friends in an empty area of the ground? If this continues and this is the club's priority, then this will be my last season watching games at the San Paolo".
Many fan groups have joined forces and maintain a silent protest with a joint communique from a series of active fans stating: "If you keep implementing extreme and poorly motivated sanctions, the curva of San Paolo will remain silent and we all lose out". At present the club have yet to offer a reply to the message.