Juventus target 'new Pirlo' as part of 3-pronged transfer plan
According to reports coming out of Italy, Sandro Tonali, the Brescia midfielder is one of a few names that the Old Lady wants to bring in.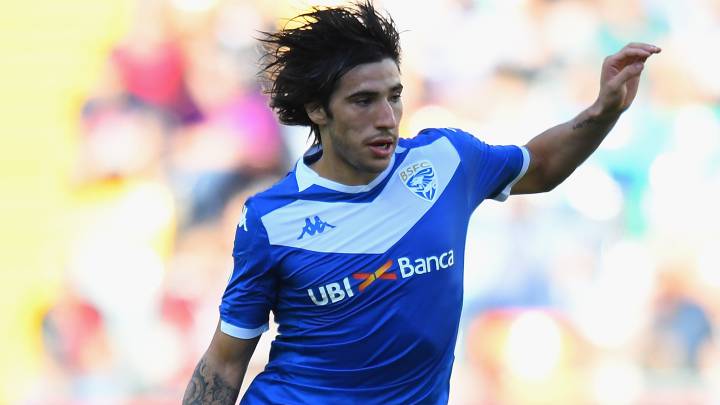 Juventus are not having things their own way this season in Serie A and are well down the path of bringing in new talent as they look to continue with success at home as well as making a push for European glory. One name on their hit-list is Brescia midfielder, Sandro Tonali, a youngster that has been compared to one of the greatest of all time.
Juve transfer targets
As well as sniffing out some of the best young talent abroad - RB Salzburg's Erling Haaland being one - the Turin club wants to continue to bring in the best that Italy has to offer. According to Italian newspaper Tuttosport, Juve's sporting director Fabio Paratici has three specific objectives: Federico Chiesa (Fiorentina), Nicolò Zaniolo (Roma) and the aforementioned Sandro Tonali.
The plan to make this a reality is already in progress with the hope that it can be finalised by the end of the season allowing a smooth transfer in the summer before other clubs start to compete more aggresively. Another reason is that by planning early, the price associated with each player will be at its most reasonable.

Tonali is the one that has captured most interest. The midfielder has been nicknamed 'the new Pirlo' because of the similarities to his game, his physical resemblance and because both of their careers started in the younger categories of La Leonessa. The Italian is already part of the international set-up and has unsurprisingly also caught the attention of the likes of Inter Milan and Manchester United. Tonali, at just 19 years of age, is valued at 30 million euros on the website Transfermarkt but, as always, the price a club is actually willing to pay for him could be considerably higher.
Chiesa and Zaniolo: two promising attackers
As two of the most promising attackers in the Italian top flight this season, there is no surprise that Juve are taking steps to bring in Chiesa and Zaniolo. Like Tonali, both are playing for the national team and are contributing from different positions to their teams. Zaniolo has six goals and two assists this season from midfield while Chiesa, son of the legendary Enrico, has three goals and five assists for Fiorentina across the frontline.