Barcelona: Thierry Henry in line to replace under-fire Valverde
A Mundo Deportivo survey showed that 80% of Barça fans want the current Camp Nou boss out with Thierry Henry emerging as a surprise target.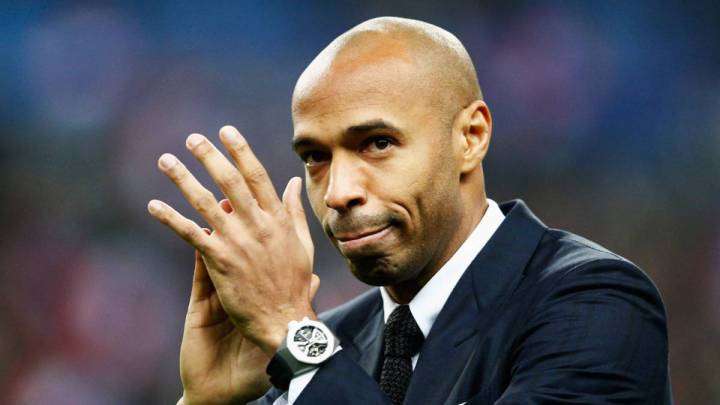 Two league titles to date, and the possibility of becoming only the second Barcelona manager in history after Pep Guardiola to land a treble of domestic titles, may not be enough to secure Ernesto Valverde's job at Camp Nou beyond the end of the season.
After Mundo Deportivo published a survey of Barcelona supporters that returned an 80 percent disapproval rating for Valverde, and given the clause in his contract that allows either the club or the manager to terminate his current agreement at the end of the 2019-20 campaign, has led to speculation that this could be El Txingurri's final season at Camp Nou.
The board have consistently backed Valverde but failure to get beyond the Champions League semi-finals in his two years in charge and the ever-present shadow of the collapse in Rome in 2017-18 has led to concern that the former Athletic coach has reached his ceiling with the side.
Henry's Monaco stint a possible deal-breaker
Catalan daily Sport has suggested that a preliminary search for his replacement has been launched and mentions the name of Thierry Henry, currently in charge of MLS side Montreal Impact. The former Barça striker is a cult figure at Camp Nou and is a close friend of sporting director Éric Abidal and several of the current squad, some of whom he played alongside during his 2007-10 spell at the club.
Working against Henry is his first stint as a club manager at Monaco, which was hardly a stellar affair. The former Stade Louis II forward lasted just 20 games, winning only four of them and was sacked in January 2019 with the side 19th in Ligue 1.
Valverde's fate is by no means sealed and the option of an extension remains on the table, but a lot will depend on what he does in the Champions League this season. With Real Madrid neck and neck in LaLiga as well, Valverde faces his toughest examination at Camp Nou over the next six months.