Real Madrid keen to end Jesús Vallejo's Wolves loan in January
With Vallejo failing to make an appearance in the last two months, Madrid plan to find him more regular football in the winter window.
Real Madrid are deeply concerned about Jesús Vallejo's current situation and, AS has learned, are preparing to recall the defender from his year-long loan at Wolves in January, with a view to finding him regular football elsewhere.
Vallejo has played just seven times for Wolves
Since moving to the Premier League club in the summer, Vallejo has made just seven appearances in all competitions and hasn't featured at all for two months.
It's an unexpected state of affairs given that, as Vallejo explained to AS in October, Wolves "pushed harder to get me than any other club". The 22-year-old was a signing expressly requested by head coach Nuno Espirito Santo, who played a key role in convincing him to join - but has since relegated him to the fringes.
Against this backdrop, Madrid have been in contact with Wolves to discuss the issue and try to bring an early end to a contract that runs until the end of June.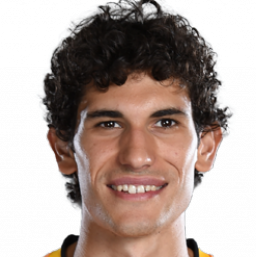 Eintracht, Leganés leading loan chase for Vallejo
If his loan stint at Molineux is terminated in January, Vallejo's preference would be to play in either Spain or Germany. He has a very good reputation in the Bundesliga after his successful season-long spell at Eintracht Frankfurt in 2016/17, with the Germans now among the two sides most interested in a winter move for the Spain Under-21 cap, along with Leganés in LaLiga.
However, they aren't Vallejo's only potential suitors: other important Bundesliga clubs have been in touch with Madrid to register their interest, as have several mid-table Spanish top-flight sides.