Adama Traoré forgets Barcelona past: "I would go to Real Madrid"
The Wolverhampton Wanderers winger has been lighting up the Premier League this season and a Spanish call-up has also seen links with a move to LaLiga.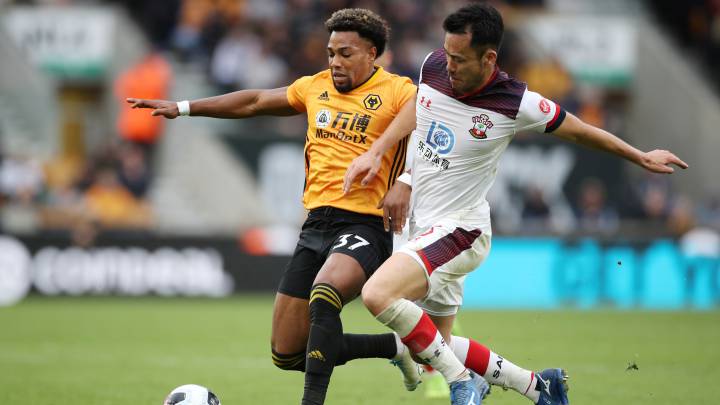 Adama Traoré is one of the revelations of the 2019-20 season. The Wolverhampton Wanderers player has been grabbing headlines for his performances in the Premier League, which led to him receiving a call-up to the Spanish national team under Robert Moreno, who has since moved on to Monaco.
Traore on Madrid and Barcelona
The winger's power and pace, along with a new-found crossing accuracy, have made him an almost unstoppable opponent at times, with many commentating on his physical growth. Speaking to Spanish programme Jugones ahead of the New Year celebrations, Traore responded to questions about the big two clubs in his homeland, among other things.
"I don't do weights," the 23-year old stated when asked about his obvious muscle growth. "It's hard to believe, but I don't do them.
"It's genetic. I exercise, but I grow very quickly."

After starting his career in Barcelona's B team, and then making a brief appearance for the first team aged just 17 (coming off the bench to replace Neymar against Granada) the inevitable question was asked about potentially signing for their rivals, Real Madrid.
"If I have to go to Madrid, I will go," was the player's response, which may have got some Los Blancos fans' attention.
"There was a misunderstanding with Barcelona. My departure was not the best, but I keep that story to myself."
And regarding a potential return to Spain Traore was clear.
"Yes, why not? But I made a promise to become one of the best in England."
Wolves' next match in the Premier League is against Watford at 16:00 on 1 January.