Messi 2010-2019: 522 goals in 521 games
The Barcelona and Argentina star hit more than a goal a game in the past decade and also provided more assists than other player in the big European leagues.
How good was Leo Messi in the past decade? One stat offers a clue - in the period from 2010 to 2019 (1 January 2010 to 31 December 2019) the Barcelona forward scored 522 goals... in 521 games. Hitting more than a goal a game over the period saw Messi pick up the Golden Shoe six times, as well as being top scorer in Spain six times.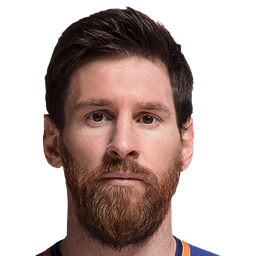 Messi ahead of Ronaldo, Lewandowski, Cavani and Suárez...
Cristiano Ronaldo, eternal rival to the Argentinean, hit 477 in 489 games, while Lewandowski scored 324 in 454. Behind him are Cavani (309 in 447) and Luis Suárez on 303 from 445 games.
But Messi hasn't just dominated in terms of scoring, he also led the assists column, setting up 136 goals, the best stat in the big European leagues. Di María scored 108 and Özil 106. Müller was fourth with 103 and Cristiano Ronaldo, so often accused of being selfish, set up 95.