PSG coach Tuchel expects Cavani to stay despite mooted Atlético move
Edinson Cavani is widely tipped to join Atlético Madrid but Thomas Tuchel is still confident the out-of-favour striker will remain in Paris.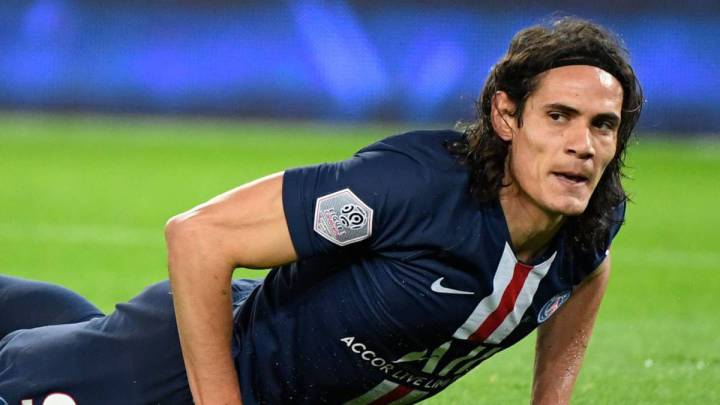 PSG coach Thomas Tuchel expects Edinson Cavani to remain at the club despite heavy speculation that the Uruguayan striker will join Atlético Madrid during the January transfer window.
Cavani has found himself struggling for a place in Tuchel's side since the arrival of Mauro Icardi at the start of the season and is understood to be in favour of an exit from Parc des Princes, with Atlético Madrid his favoured option.
Speaking to AS in early December, a source close to the player confirmed there had been contact from the LaLiga club and revealed that Cavani, whose PSG contract expires in June 2021, "likes the idea" of joining Diego Simeone's side.
A few weeks later on December 23, Sky Sports Italia went as far as to report that the Uruguayan had already agreed terms with Altéti, leaving the two clubs to proceed with negotiating a price.
According to a report by Le Parisien some days later, representatives of both clubs agreed to a transfer fee of 10 million euros.
However, despite the ongoing reports, Tuchel remains confident that both Cavani and Argentina international Leandro Paredes (who has also been rumoured to want out) will remain at the club.

Tuchel: I think Cavani will stay at PSG
"Paredes played a lot during the end of last year," said Tuchel (via Goal). "He showed he is capable of being an important player and can influence our game.
"As for Edinson, I've said it before – it was difficult when he picked up an injury as he lost his rhythm and others played well.
"But he is here, in a good frame of mind and everyone has to prepare in the best way to be ready when needed.
"I trust them and think they will stay with us. It is not necessary to imagine anything else."
Cavani seen as ideal solution for Atlético
Having lost Antoine Griezmann to Barcelona last summer, Atlético have severely struggled for goals this season and their plight has not been helped by the absence of Diego Costa, who is set for a long spell on the sidelines due to a cervical disc herniation.
Thirty-two-year-old Cavani, with 196 goals in 290 games for PSG, is seen as the ideal short-term solution for Simeone's side. Although it is understood that Atlético will also have to unload one of their current squad members in order to clear the way for PSG star, with Costa being the most likely candidate.