Tottenham keen to take Atlético Madrid's Thomas Lemar on loan
According to 'The Independent', Mourinho's Spurs are willing to offer the out-of-favour midfielder a six-month loan with the option to buy him in June.
Thomas Lemar's future look increasingly further from Atlético Madrid. Several English clubs are reported to be interested in taking the out-of-favour midfielder and it appears that Tottenham are best-placed to signing him. Lemar is unlikely to continue at Atleti following comments from Diego Simeone, who said the player has disappointed during his time in the capital.
Spurs keen on Lemar loan deal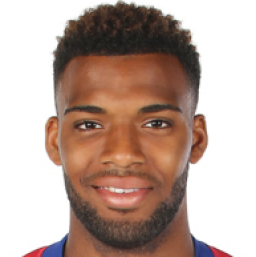 According to The Independent, Tottenham have put an offer on the table - they are prepared to take Lemar on loan until the end of the season with an option to buy him outright in June for 60 million euros.  The loan deal would cost Spurs around 6 million euros. Lemar has been linked to Tottenham and Arsenal in recent week but now the financial details of the operation are becoming clearer.

Offloading Lemar during this month's transfer window is a priority for Atlético, who need to raise funds as they hope to bring in a forward to aid their misfiring attack.
Lemar joined Atlético in the summer of 2018 on a 70 million euro deal from Monaco. During the season and a half he has been at the club, he has scored three goals in 64 appearances - figures that have not met Atlético's expectations, nor El Cholo Simeone's, who feel it would be better for the player to move on.