BUNDESLIGA
Haaland includes escape clause in his Dortmund contract
The Norweigan striker has signed with the Bundesliga club for €20 million but has a release clause that will see him free to move in 2020 if he wants.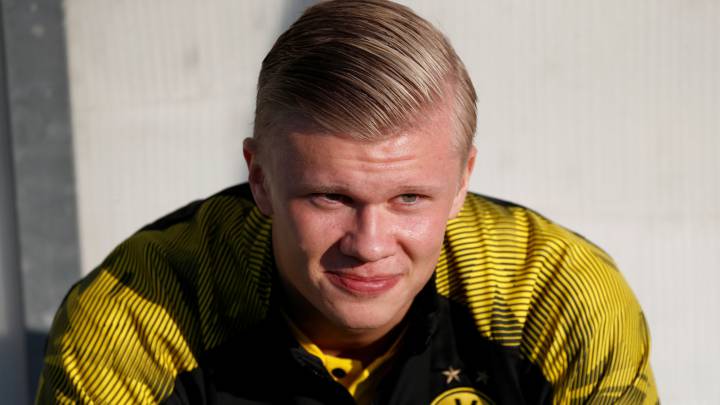 Erling Haaland is without doubt one of the star signings of the winter transfer market. The Norweigan striker was on the agenda of several top European teams and eventually signed with Borussia Dortmund from RB Salzburg for €20 million.
It's a big move for the teenager but one claue in his new deal suggests he sees this as a stepping stone on his way further up the ladder of European football.
According to Sport Bild, the attacker has a clause in his contract that means he can force Dortmund to sell him in 2020 if that's what he wants. It's not a new concept but few clubs allow it into deals.
Thanks to a similar deal, Mario Gotze forced a move to Bayern in 2017 for €37 million. But the likes of Ousmane Dembele had to fight hard to get a move to Barcelona because he didn't have such a clause and it made for an unsavoury situation at the club in the summer of 2017.
Players like Lewandowski, Aubameyang, Gundogan and Dembele have all moved on to traditionally larger teams after making a name for themselves at the Westfalenstadion. Haaland might be the next to do it and while some of the others had to let their contracts wind down and force moves, the release clause he has in his contract means his options will be wide open to him in 2022.