Mbappé: "It's not the time to talk about contract renewal"
The Paris Saint-Germain striker spoke to the media in the mixed zone after his sides demolition of Saint Etienne in the Coupe de la Ligue in the French capital.
Kylian Mbappé was on target for his PSG side last night as they overcame Saint Étiene 6-1 at home in the French League Cup. Speaking to the media after the game the striker was asked for an update on his contract renewal talks with the Ligue 1 side. The player answered: "This is not the time to talk about that, this is the time to focus on football and my only concern is to  concentrate on the current season". Later on the matter of his contract came up and yet again the striker batted the question away stating: "I simply want to focus on football and concentrate on the season in hand. The club are in a stable situation and it's not the time to concentrate on those matters".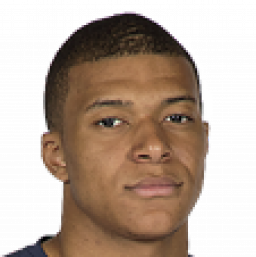 Paris Saint-Germain ran out 6-1 winners on the night with Argentine striker Mauro Icardi bagging a hat-trick for the Parisian side. Tomas Tuchel's men now join Reims, Lyon and Lille in the semi-final of the competition.