Kroos explains Super Cup corner-kick goal against Valencia
The Real Madrid midfielder lashed home an 'Olympic goal' direct from a corner in his side's 3-1 win over Valencia in the Spanish Super Cup semi-final.
There were 16 minutes gone of the Spanish Super Cup semi-final between Real Madrid and Valencia when Toni Kroos came up with his moment of genius. Referee Gil Manzano blew for a corner out on the left for Real Madrid. The German midfielder headed over to take it and in a flash of foresight and technical ability sent the ball swinging directly into the net, paving the way for Zidane's side to head into Sunday's final against Atlético Madrid or Barcelona as they ended up beating Valencia 3-1.
Kroos explains Olympic goal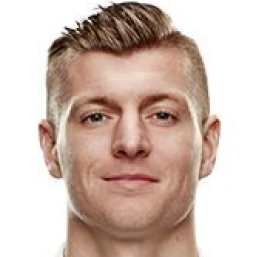 In an interview on Sport 1, Kroos explained how it had happened: "It was spontaneous. I ran to the corner and saw the Valencia keeper talking to his defenders, some five metres from the goal-line. When I put the ball down they were still talking. So of course I took a quick decision. And the shot was good."
"You don't have to train that", explained the 30-year-old German. "In reality it's the same shot as when you hit a free-kick. You just aim at a different target rather than one side of the goal," he said.
This isn't the first time Kroos has tried to score an Olympic Goal, called after Argentine forward Cesareo Onzari's corner kick that went straight in for the reigning Olympic champions Argentina in a friendly against Uruguay n 1924. The Real Madrid player attempted the audacious hit against PSG in the Champions League. "It nearly worked against PSG, but Keylor got the ball at the last moment..." said Kroos.