Ready for the #SuperDerbi? Spanish derbies for the #generation
With Atlético progressing to the final of the Spanish Super Cup with the game now being dubbed as the "Super Derbi", we look at social media's influence on derby games in Spain.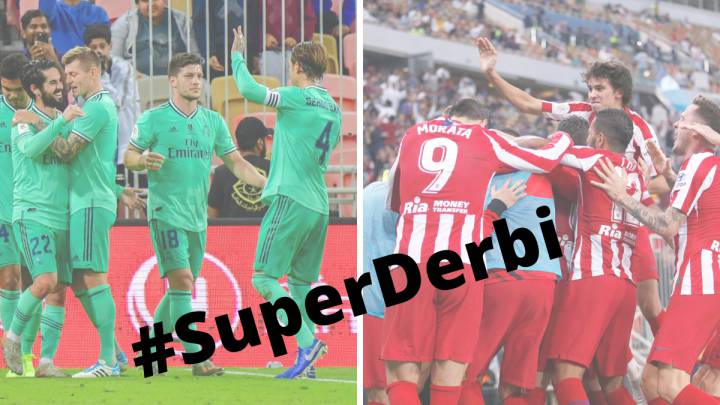 Two late Atlético Madrid goals in the last ten minutes saw Diego Simeone's men claim a place in the final of the inaugural Spanish Super Cup 'Final Four'. Despite not having won the LaLiga title or the Copa del Rey last season, both Madrid giants will vie for the Super Cup in a game now being dubbed in many media outlets as the Super Derbi (#SuperDerbi).
The rise, impact and popularity of social media has not gone unnoticed by attentive football clubs and governing bodies in Spain with every major derby game now christened with a snappy hashtag friendly moniker.
Lega-Geta derby
This week, Leganés (one of LaLiga's more provocative clubs on social media) have started selling advance tickets for the #DerbiHistorico as the "Pepineros" from the south of the Spanish capital face neighbouring Getafe FC in a derby which, may not quite be "historic" in the strict sense of the word but has seen a intense rivalry created over the years by both sides with a heavy police presence now required on match-day to ensure that this intensity doesn't boil over.
#ElGranDerbi
Whatever one's view on the many city and regional derbies that Spanish football offers, most observers are unanimous that when it comes to singling out one particular game that stands taller the the rest, it's the Seville derby. The passion generated by this fixture has not gone unnoticed at the marketing department at LaLiga with heavy investment over the past few years in every #ElGranDerbi as they attempt to broaden the reach of this match to a global audience.
For almost 100 years, Galician big-guns Deportivo la Coruña and Celta Vigo have battled for regional pride in #ONosoDerbi ('Our Derby' in the local Galician lingo) and Valencia and Levante face each other in the #DerbyDelTuria (the Turia being the river running through the city of Valencia) but surely it's only a matter of time before the marketing men create new snappier hashtag friendly denominations for the likes of #El DerbiAsturiano (Sporting-Ovideo), #ElDerbiCanario (Tenerife-Las Palmas), the #EuskalDerbia (Athletic-R.Sociedad) and the #DerbiBarcelonés (Barça-Espanyol).