Barcelona insert 'anti-Piqué' clause in players' contracts
The Spanish newspaper ABC has reported that Barcelona are taking measures to reduce their players' commitments outside of the club.
Gerard Piqué's long list of business interests has led Barcelona to start limiting their players' off-field commitments, the Spanish newspaper ABC has reported.
Piqué forced to fend off accusations he wasn't focused on Barcelona's LaLiga clash with Leganés last year
In November, Piqué was forced to deny suggestions that he was not fully focused on Barça's LaLiga clash with Leganés because of his involvement in organising a revamped version of tennis' Davis Cup, whose finals took place in Madrid that week.
The defender also has interests in industries such as video games, fashion, restaurants and hotels, and has been the owner of Segunda División B football club Andorra FC since December 2018.
"All the noise comes from outside," Piqué insisted after Barça's 2-1 victory at Leganés. "It gets a lot of attention, but this circus is like that. I do my job. I come here and play football, and then I also do my own things."
"It's funny that players are criticised for only playing football and then, when they do other things, they're criticised too," added Barça's head coach, Ernesto Valverde. "He looks focused to me and if he's focused, he'll play."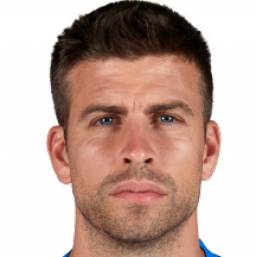 Barcelona players must get permission for other professional activities, social-media use also targeted
Despite Valverde's public defence of Piqué, however, ABC says that Barça are now inserting clauses in new contracts that forbid players from juggling football with any other professional activity unless the club has given them permission to do so.
Barcelona are also keen to keep their players' use of social media in check, in a bid to avoid episodes such as Piqué's "He's staying" tweet about Neymar, who moved from the Camp Nou to Paris Saint-Germain soon after the now infamous post.