INTER MILAN
Marotta on Vidal: "I won't hide that he's an important player for us"
Arturo Vidal is a priority for Antonio Conte and Inter Milan but Ernesto Valverde's weak position as the manager of the club could complicate a deal.
Inter Milan want to keep Antonio Conte happy by reinforcing the Serie A squad to keep fighting for the title, which is something that hasn't happened in a decade. They are in for Olivier Giroud and negotiating for Christian Eriksen too but their priority in midfield is Arturo Vidal. The Chilean's signing is a request from the manager.

Vidal also wants to sign with Inter and wear the shirt. On Friday, Beppe Marotta, the club's CEO, made it clear that Inter are interested in signing the Barcelona player. "Depends on many factors, I won't hide that, for us, he is a very important player," he said.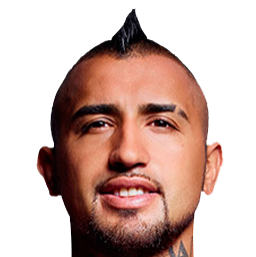 According to the club official, the position of Ernesto Valverde could swing things. "At the moment, the manager's position is influencing thing, it's under threat, and we will have to wait and see." In Italy, they say that the sacking of Valverde could complicate matters.
Valverde has said he doesn't expect Vidal to leave but the Chilean says if he doesn't find a solution to his playing time, he would have to search for a solution in the winter transfer market. He is also suing the club for the non-payment of playing bonuses.