Klopp thanks architects of Tottenham's "exceptional stadium"
Liverpool manager Jürgen Klopp took a moment at the end of his post-match press conference to compliment Spurs on their stadium.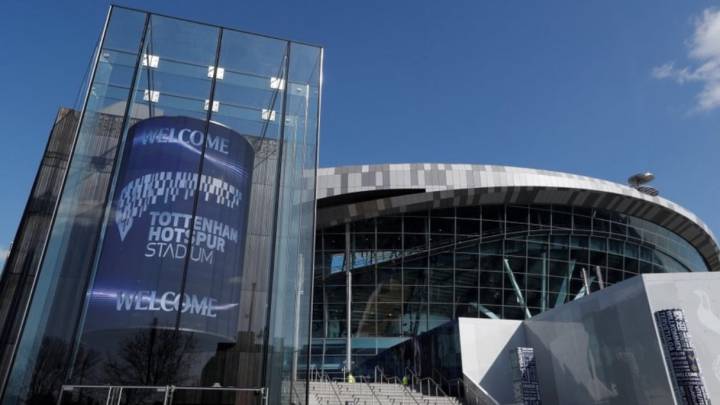 Jürgen Klopp couldn't leave the press room at Tottenham Hotspur Stadium without saying a few words about how impressed he was by Spurs' new home - the modern purpose-built stadium which the club moved to in April last year. The state-of-the-art, 62,000-seater stadium, which features nine floors and an open concourse, was designed by architecture company Populous as the central feature in the Northumberland Development Project in N17.
Long gone are the days when visiting teams might encounter shabby, cold dressing rooms - sometimes without running water - anything to make visiting teams feel uncomfortable or unwelcome.
Best visitors' dressing room in the Premier League - Klopp
Klopp ended his press conference on Saturday with a special mention for the people who did all of the brainwork behind Spurs' ground. "One thing, I'm not sure if there is another question but this stadium is something else, I have to say. Thank you very much to whoever built this stadium – the away team dressing room is probably the best in the Premier League. Thank you very much that somebody started that because other clubs, when they renovate their stadiums, they make the away dressing room smaller and it should not be like that. This is exceptional, thank you very much".
Earlier yesterday, British singer-songwriter and lifelong Spurs fan Michael Kiwanuka also enthused about the stadium, telling the club's media channel, "It's amazing to be here. I think it's the best stadium in the world, it's mind-blowing".