Real Madrid's Valverde sent off against Atlético
With no goals scored, and the game into the second period of extra-time, Morata was en route to a one-on-one with Courtois. Or so he thought...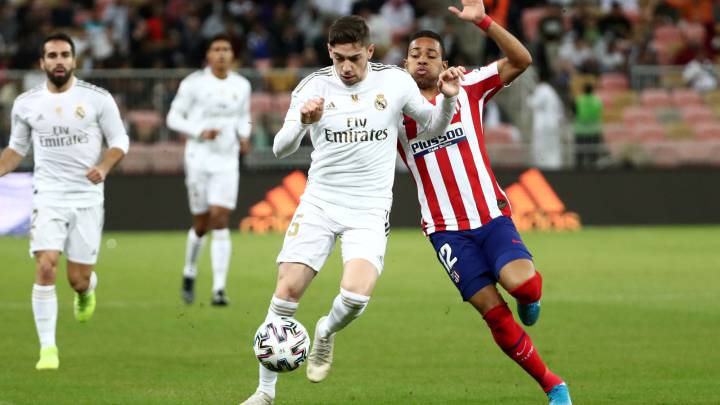 Real Madrid midfielder Federico Valverde was sent off in extra-time (115th minute) in the Spanish Super Cup final between Real Madrid and Atlético Madrid after cynically bringing Morata down, with the Atleti man clean through on goal. The scoreline was 0-0 then, as it would remain until the final whistle.
Valverde sees Super Cup red
In the ensuing scuffle, with the Atleti players enraged at the deliberate foul on their player, Carvajal, Savic and Correa were all booked.
The resulting free-kick hit the wall and rebounded to Trippier, who also hit the wall.
Atlético were unable to make their numerical advantage count in the last five minutes and the match went to penalties, where Valverde's foul proved to be a very good decision, with Real Madrid triumphing 4-1 to lift the Spanish Super Cup.
Ironically, Valverde was awarded the Man of the Match trophy, which was selected by Spanish national team coach, Luis Enrique. It was not immediately clear if the decision was made prior to him seeing the professional foul committed.
Valverde to miss LaLiga match against Sevilla
As a consequence of the red card, Valverde will be suspended for the LaLiga match at the Santiago Bernabéu this coming Saturday at 16:00. The Uruguayan may also miss more than one match, depending on the referee's match report.