REAL MADRID 0 (4) - 0 (1) ATLÉTICO
Simeone after Real Madrid win Spanish Super Cup: Valverde won the final
The Atlético Madrid coach spoke after the penalty shoot out which his side lost 4-1.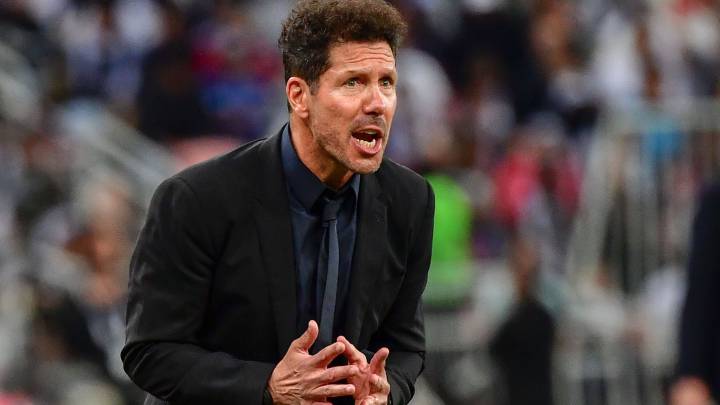 Atlético Madrid coach Diego Simeone spoke after his side were beaten on penalties 4-1 by Real Madrid in the final of the Spanish Super Cup, after the match finished 0-0 after extra-time.
Feelings right now
The team were competitive, we were facing one of the best teams in the world, together with Liverpool, Bayern... and that means we need to keep working to keep getting better.
Did Real Madrid curtail Atlético Madrid?
We created situations where we could have scored, above in the last few minutes, like Correa's and Morata's. We competed better against Madrid than against Barça.
Were Atlético better at the end?
Maybe, but the only thing that matters is who wins.
The award for the best player had to do with that piece of play. Valverde won the final.
What did you say to Valverde?
It was the most important piece of play, it was probably going to be a goal. I told him that he did what he had to do at that moment. Now we'll see how many games he's suspended for.