REAL MADRID
Ramos could miss 15 days with ankle sprain
The Real Madrid captain twisted his ankle against Atlético Madrid and while he played on, it appears as though he could miss a couple of weeks.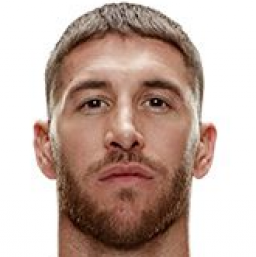 Sergio Ramos finished the Spanish Super Cup final against Atlético Madrid with a sprained ankle. The Real Madrid captain scored the winning penalty after 120 minutes of action as the game was decided by spot-kicks. 
In the 61st minute, it looked like Ramos might have to be replaced after he fell on Alvaro Morata's foot and twisted his ankle. He grimaced in pain, limped to the sideline, recieved further treatment but returned to the field for another hour of action. Once the adrenaline wore off, however, it was clear that Ramos had injured himself.
The sprain will leave Ramos sidelined for 15 days. He will miss two league games and Madrid's first outing in the Copa del Rey this season. The first absence comes on Saturday against Sevilla with Real Valladolid after that. Real Madrid don't know their opponent in the Copa yet with the draw yet to be made.
"I thought about shooting it like that [a Panenka] but my ankle wasn't feeling well enough to do that and I thought the best thing was to make sure of it," he said about the penalty that sealed the win for Real Madrid in Saudi Arabia.