The new Champions League: how the tournament could change
The European Club Association is pushing to add further fixtures to the Champions League calendar, in a bid to up the revenue it generates.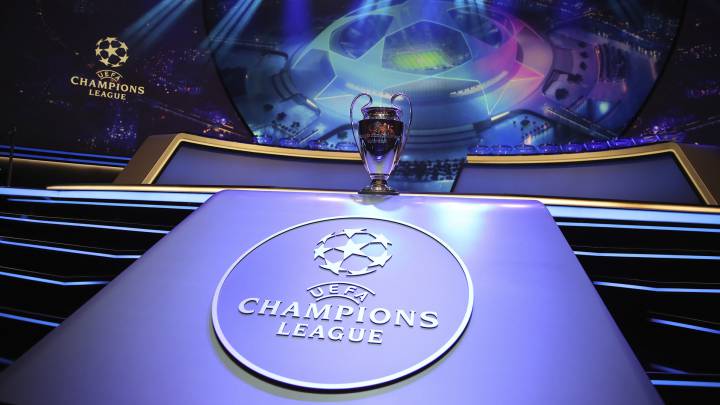 UEFA is considering a proposal by the ECA, the European Club Association, for an expanded Champions League in which teams would play as many as 17 games in a season, rather than the current maximum of 13.
In their most recent meeting in Paris, Europe's biggest clubs agreed that there is scope to add further fixtures to the competition's calendar, in the process increasing its financial potential: by adding four matchdays to the schedule, each participating side would net greater revenue from prize money, gate receipts and TV rights.
The idea may prove to be a solution that suits UEFA as well, as the governing body bids to ward off the ongoing threat of a breakaway European super league. Indeed, according to the UK newspaper The Times, efforts are already underway to fit four extra games into the football calendar, starting in the 2024/25 season.
Return of second group stage, six groups of six...?
There look to be two ways of doing this. One solution would be to reintroduce the second group stage, which was used in the Champions League from 1999 to 2003. Instead of a two-legged last-16 tie, clubs would play six round-robin fixtures at that stage of the competition, with the knockout phase then starting in the quarter-finals.
The other, more ground-breaking option would be to increase the initial group stage to six sections of six. Such a move has never been seen in the Champions League, although there were groups of five in the UEFA Cup immediately before its rebranding as the Europa League in 2009. Clubs would play 10 group games, with the top two and four best third-placed sides reaching the last 16 knockout round.
Copa revamp helpful to Champions League plans
The expansion of the Champions League would have a knock-on effect on the fixture schedules of several major European countries, leading to question marks over the future of lesser domestic cup competitions, such as England's Carabao Cup, which would be left with few dates on which to be played. There are suggestions the tournament could be changed to include only clubs not competing in Europe; however, this would only further diminish its prestige.
In Spain, the recent revamp of the Copa del Rey is helpful to plans to add to the Champions League fixture list. Given that every round of the Copa except the semi-finals is now held in single-match format, space has been freed up in the calender for clubs to fulfil extra European commitments.