The closest LaLiga campaign for 17 years
Only 29 points separate top side FC Barcelona and bottom team, currently Espanyol, something that has not happened since the 2002-03 season.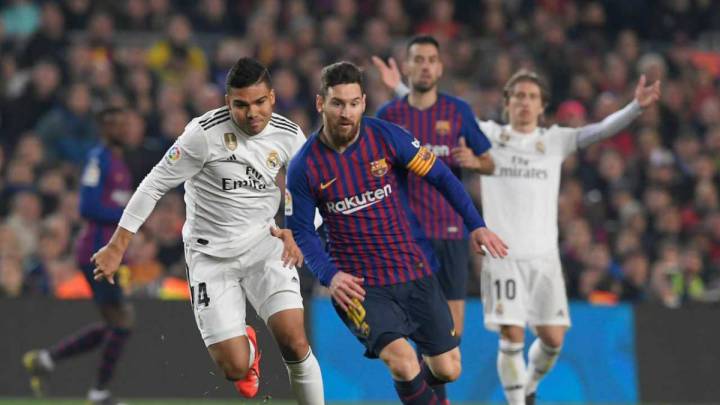 LaLiga returns today after the brief break for the second round of the Copa del Rey and Spanish Super Cup with Leganés and Getafe opening match-day 20. The current campaign is one of the most evenly fought in the past years as table topping Barcelona hold just a 29 point advantage over bottom side Espanyol.
First and second places sides (Barça and Real Madrid) have not gone into the second leg of the season fixtures tied on points since the 2013-14 season when Barça and Atleti were both tied on 50 points aloft of the table. That year Simeone's men went on to lift the title but as is the case currently with Barça and Madrid, Atleti's current 35 points tally pales in comparison to the 38 at the half-way stage of the 18-19 campaign or the 42 secured in 2017-18.
Low points tally
Using an average projection based on the current points scoring rate, the 2019-20 season could be secured with as little as 80 points and not since Fabio Cabello steered the Bernabéu side to league glory in the 2006-07 season has the domestic title come so cheaply.
Bottom side Espanyol have the same points tally at the half-way mark as did Huesca and Las Palmas at the same point in the past two campaigns with both the Aragon and Canary Islanders ultimately tasting the bitter tase if relegation. The good news for "Pericos" fans is that Espanyol are just four points from salvation, the closest it's been since at the foot of the LaLiga table since the 2015-16 season.