Chicharito and LA Galaxy officially reach agreement
The Mexican striker will play with LA Galaxy this season, becoming the highest paid player in the MLS.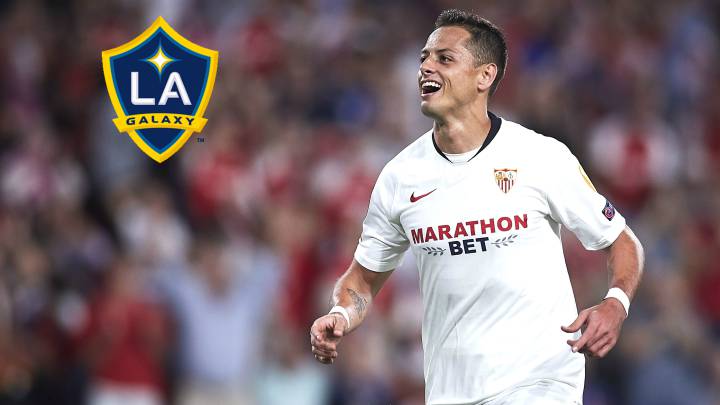 LA Galaxy will soon confirm the signing of Javier 'Chicharito' Hernandez for the 2020 season, with the 31-year-old striker set to become the highest paid player in the MLS.
Sports Illustrated first broke the news this morning after days of negotiations between Galaxy, Sevilla and Chicharito's representatives.
Hernandez will now come in to replace Zlatan Ibrahimovic, who left LA after two seasons in the MLS.
Now that it is official, Chicharito will be one of the biggest signings in the history of Major League Soccer, alongside Ibrahimovic, David Beckham and David Villa.
Sevilla accepts Galaxy's terms
The negotiations to sign Chicharito started last week when an entourage from Galaxy flew to Seville to convince the striker and pay his fee to his now former club. This Friday, Sevilla confirmed that they had accepted the MLS team's offer and for that reason Hernandez was left out of the squad for the trip to Real Madrid this weekend.