Raul Jimenez becomes Wolves EPL all-time top scorer
Man of the match, Jimenez has now a total of 23 goals in the Premier League for Wolves surpassing Steven Fletcher who bagged 22 for the Molineux side.
The Mexican striker is now Wolverhampton's all-time scorer in a single campaign of the Premier League with 23 goals in a single season. Wolves pulled off a stunning comeback victory of 3-2 over Southampton thanks to Raul Jimenez who scored twice to give his team 3 points and they are now in the sixth place of the table in the Premier League.
With the two goals Jimenez netted tonight, he surpassed Steven Fletcher and became the Wolves all-time scorer in a single campaign. Fletcher had 22 goals and now Raul Jimenez has 23 with 15 games still left of the current season.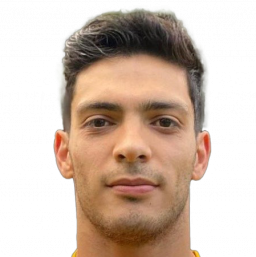 In his first campaign with the Wolves he scored 13 goals and this season he has 10 for a total of 23 goals in 60 Premier League Games.
Fletcher had arrived to the Wolves in 2010 and during his first season he scored 10 goals in 28 games. During his second campaign with the team, the Scottish striker netted 12 goals before signing with Sunderland in 2012.
Now with this great accomplishment, the 28-year-old is one step away from entering the top 5 maximum scorers in all competitions in the history of Wolverhampton. For now the English, Sylvan Ebanks-Blake, holds that title with 62 goals and Raul Jimenez only has 36.