Raul Jimenez out to make history with Wolverhampton
The Mexican striker was glad to score his 23rd goal in the Premier League with Wolves and aims to continue making history with his current club.
Saturday, January 18, 2020 marked a special day for Raul Jimenez as he became Wolves all-time top scorer in a single season, surpassing Steven Fletcher's 22-goal record. 
The 28-year-old netted a brace in the 3-2 victory against Southampton and thanked his teammates and the coaching staff for helping him to reach the club goal-scoring record.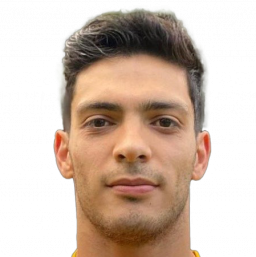 "I am very happy but I want to keep scoring more goals,'' the Mexican international said after the game.
Wolves came from behind
Wolverhampton were trailing 2-1 to Southampton when Jimenez stepped up to score on 65' and 76', ensuring the three points for Wolves that puts them in sixth place.

"I want to praise my teammates for what they did tonight and how we managed to come from behind to get the victory. It was very important for us after having a really bad first half, but the attitude we showed in the second 45 minutes was amazing. That is what I want to take with me tonight," said Jimenez.
"We know that everything depends on us and what we are trying to accomplish this year. We have shown that we do not give up and we will try until the last minute to get a win."
Since arriving from Benfica, Jimenez has provided 34 goals and 17 assists in 79 games across all competitions for Wolves.