Atlético Madrid offer €10m for PSG striker Cavani
Atlético Madrid have continued their pursuit for Edinson Cavani as they look to bring in a much-needed striker during the January transfer window.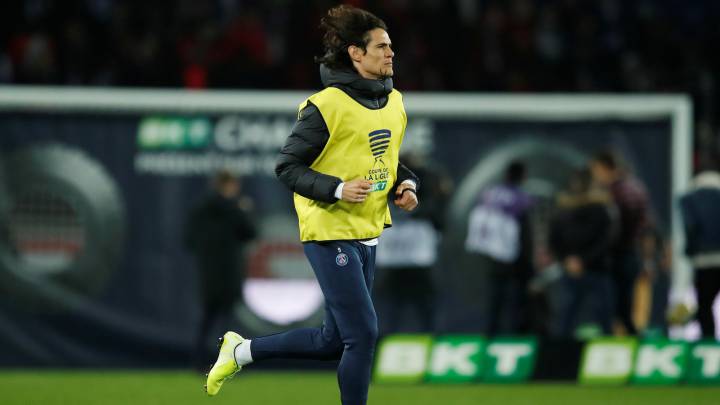 Atlético Madrid are not giving up on landing Edinson Cavani.
According to L'Equipe, Los Rojiblancos have made PSG an offer of €10 million for the Uruguayan striker in a bid to snap him up during the January transfer window.
However, another French outlet, RMC Sports, claims that PSG have rejected the offer as they do not want to let their veteran striker go in January, despite the fact Le Parisien have reported that €10m was the price demanded by the Ligue 1 club to let him go this winter.
Cavani has struggled for his place at PSG
Out-of-favour Cavani was left out of coach Thomas Tuchel's squad for the French cup tie against Lorient this Sunday. This will be the second consecutive game the Uruguayan has missed after he didn't play in the second of the back-to-back ties against Monaco due to injury.
In his last appearance for PSG against Monaco in the first of the ties on January 12, the 32-year-old, who was returning from a muscle injury, only played four minutes of the game that ended 3-3.
Cavani's contract with PSG expires in June, at which point Atlético could pick him up for free. But due to their desperate need for a striker, the Madrid club are trying everything in their power to secure his signature this January.
Atlético's general director, Miguel Angel Gil Marín, travelled to Paris on Tuesday and meet with PSG representatives to discuss Cavani, who has struggled for his place at Parc de Princes since the arrival of Inter Milan loanee Mauro Icardi in the summer. The veteran Uruguayan striker has played just 568 minutes over 14 games this season, providing five goals and one assist.