Nicolas Castillo was LA Galaxy's alternative to Chicharito
The Chilean striker was in the orbit of the MLS team if they failed to sign Chicharito from Sevilla; for now he will remain in America for the rest of the season.
Javier Hernandez will spend the rest of the season with LA Galaxy but if the Mexican striker had decided to stay with Sevilla, the MLS club had an alternative plan - América's Nicolas Castillo. According to the LA Times, the Chilean striker held talks with Galaxy officials but nothing develped from those conversations.
According to reports, Galaxy's first option was always Chicharito but they had Nicolas Castillo in mind if negotiations with Sevilla foundered. Head coach Guillermo Barros Schelotto had given his approval to negotiate for the Chilean striker.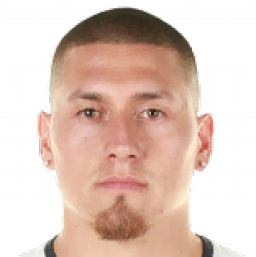 Sevilla coach, Julen Lopetegui confirmed that Javier Hernández will be playing in the MLS this season. Galaxy are expected to confirm the signing of the 31-year-old striker who should be officially presented later this week.