Real Madrid: Reinier's father talks to AS as move confirmed
Speaking to AS, Mauro Brasília, the father of new Real Madrid signing Reinier, discussed his son's 30m-euro transfer to the LaLiga giants.
When were you first made aware of Real Madrid's interest in Reinier?
In December. Before then we never imagined a club like Real Madrid would be interested in Reinier. We were over the moon when we found out, because being targeted by such a big club isn't something that happens to everyone.
Who found out first that a move to Madrid was a possibility, you or your son?
I did. The first thing we did was talk to Reinier on the phone, because he was on holiday at the beach. To begin with he was a bit apprehensive, but then he started to see that joining Real Madrid is the best thing that could happen to him.
Do you remember the famous photo of your son taking the Bernabéu tour in March 2018?
He was with the Brazilian [youth] team and they went to see the stadium. Life's funny like that: now he's close to walking out onto the Bernabéu pitch!
You were also there a little while after that.
Yes, in February or March 2019. I loved everything I saw. [Real Madrid general manager] José Ángel Sánchez treated us really well. It was a great experience.
Did Madrid invite you over, or did you suggest it?
Our agent took us over to get to know the club. We were also at the Paris Saint-Germain, Arsenal and Manchester City training grounds.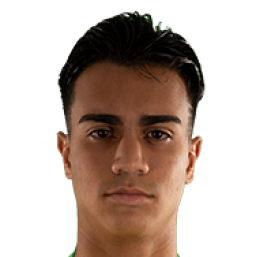 In terms of infrastructure and the way you were treated, which club made the best impression on you?
They all have great facilities, with state-of-the-art technology and people who really know their stuff. Valdebebas is very impressive, as is City's, which feels like a little city. At Arsenal they have a lot of interesting things, new things that in Brazil we're only just starting to see. It's a step up in Europe.
Which European club has Reinier particularly been a fan of?
Real Madrid, above all since Cristiano Ronaldo's time at the club. [Madrid head coach Zinedine] Zidane is also a very important figure for him, not least because they are similar in stature and in the way they play, an elegant style of play. So Madrid were always the club he followed and he always watched their games. There were other clubs, like Borussia Dortmund, Bayern Munich, Juventus, AC Milan at their best. Now, too, as they have [Lucas] Paquetá, who is a friend of ours. But Real Madrid have always been the club he likes the most.
Which player did he most want to be like when he was a kid?
Kaká. People have always said they are very similar in style. I showed him videos of Zidane, of [Marco] van Basten, of Guti, who was also a phenomenal player. I really liked the things he did. Reinier tried to take after Madrid players like Zidane and Guti. And from Brazil, the likes of Ronaldo, Ronaldinho and Kaká. And now, he also looks up to Flamengo team-mates like [Giorgian] de Arrascaeta, Bruno Henrique, Gabigol...
In a few words, how would you define your son as a player?
He has always been an attacking player who operates down the middle rather than out wide. He's more of a midfielder than a forward, though.
But in his appearances for Flamengo, only Gabigol has had a better goal-scoring average. Do you think he could end up as more of a second striker?
I see him more as a midfielder, a No. 10. Under [Flamengo head coach] Jorge Jesus he has been played out of his traditional position, always pushed further forward towards the focal point of the attack, which isn't where he most likes to play. He likes to drop deeper and take on opposition defences.