Adama Traoré: "I didn't leave Barça in the best way but I have no regrets"
The Wolves winger chatted about life in the Premier League and the possibility of returning to Spain: "If Barça or Madrid called, I'd think about it".
Adama Traoré, took time out to chat to Cadena SER's El Larguero programme about a number of topics - including his turbulent exit from Barcelona, life in the Premier League and being given his first international call-up for Spain by Robert Moreno. 
The fastest player in the Premier League: "I know about that through the GPS band that we wear in training. I'm the fastest player in the team and sometimes I'm a bit too fast - that's what they tell me".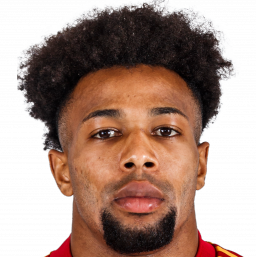 Traoré recalls Barcelona debut against Granada
Making your debut for Barça: "I spent 10 years there and I have lots of good memories. I came on for Neymar"
Leaving Barcelona: "There were a few problems with the club - some misunderstandings and so I decided to leave because I wanted to develop as a player. I'd rather not go into what happened with me and the club. I didn't leave in the best way but I took the decision to leave and I don't regret it".
Adapting to the Premier League: "I've had some bad moments with injuries. The first year was tough because I injured my fifth metatarsal".
Traoré flourishing at Wolves under Nuno
Wolves: "All I try to do is always help the team. I started off there on the wing, and also played as centre-forward against City away. I have 100% belief in the boss and I am always trying something different".
Fitness routine: "I had a groin problem when I was 16; I was a very explosive player and that had an effect on my muscles whenever I pulled up from a sprint. That was when I started to do specific training - essentially to make me stronger".
Liverpool, Wolves' next rival: "We've just got to play the game - none of us are thinking that we've already lost it. Liverpool are clear favourites to win the Premier League and you have to say that they are well on their way to winning it".
Getting another call-up for Spain: "Yes, I'd loved to be called up again by Spain. I'm very thankful to Robert Moreno. I have spoken to the people at Mali and the situation is very clear with them. I've never been called up by Mali and I've never said that I will go with them and that's how it is at the moment".
Returning to Spain one day: "My plan is to become one of the best players in England and after that, sure I'd like to come back".
... maybe a return to Barça? "I have no hard feelings towards Barça. So why not? If Madrid or Barça came calling I'd definitely think about it".