Education City Stadium ready for World Cup 2022
The construction work at the ground, that saw it unable to host games at the Club World Cup 2019, are now finished.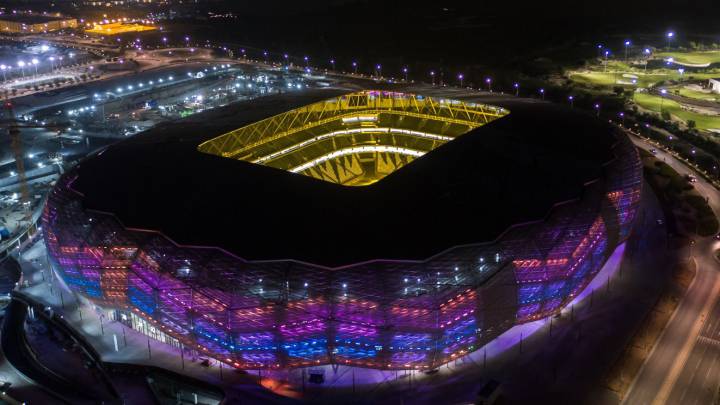 Almost three years before the start of the World Cup, Qatar has another venue, Education City Stadium, ready to host games at the World Cup 2022. The construction works at the ground, which were not completed in in time to host games at the Club World Cup 2019, are now finished.
Qatar's Supreme Committee for Delivery and Legacy had announced that the stadium would be ready last December, and inaugurated at the Club World Cup, however the works were not completed in the expected time frame, and the organising committee agreed with FIFA to host the tournament at just two stadiums.
Education City Stadium ready
The committee has published photos of the stadium with the construction now finished, showing the final results of two years of work to hit the target of having the stadium ready before the time frame agreed with FIFA.
The stadium has a capacity for 40,000 spectators, which will be reduced by half after the World Cup, with the stands being donated to developing countries. The ground will host several matches at the World Cup, up to the quarter-finals.
The stadium is easily accessed from an extensive transport network, with a metro stop close by. It lies seven kilometres from the centre of Doha. Education City Stadium boasts an air conditioning system, just like all the grounds at the 2022 World Cup.