Benzema: Real Madrid striker agrees contract extension
Radio Montecarlo says Karim Benzema is to sign a one-year extension to his current Real Madrid contract, with the deal to be confirmed this summer.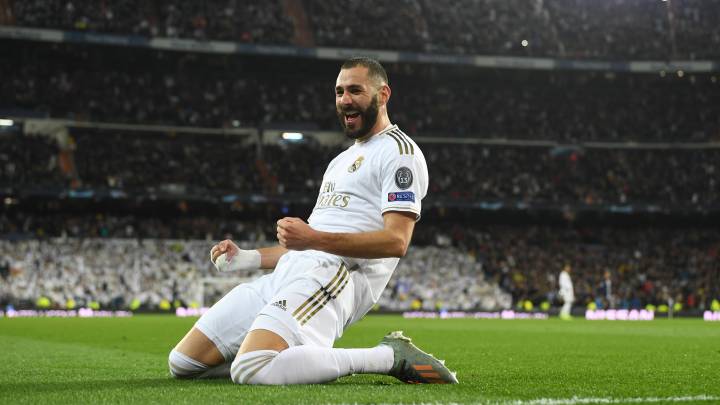 Karim Benzema has agreed an extended Real Madrid contract, the French radio station Radio Montecarlo has reported.
Benzema contract to be announced at end of season
According to the media outlet, the striker is to sign a new deal running until 2022, in the process adding a year onto his current Madrid commitment. Benzema's contract renewal is to be confirmed at the end of the season, Radio Montecarlo says.
AS revealed in Decembere that Benzema and Madrid had opened contract talks, and these negotiations have progressed without a hitch. The 32-year-old was eager to commit his future to the club he joined in 2009, while president Florentino Pérez and head coach Zinedine Zidane were equally keen to tie him down to a fresh deal.
The club hierarchy has been impressed by the key role Benzema has assumed since Cristiano Ronaldo's departure in 2018. While Gareth Bale has struggled to fill the void left by the Portuguese, Benzema has stepped up in front of goal - scoring 30 last season and 16 so far in 2019/20 - having embraced a new fitness regime that has drastically reduced the number of injuries he suffers.
Real Madrid out to ward off PSG, Lyon...
By renewing Benzema's contract, Real Madrid aim to ward off the possibility of the Frenchman being tempted away from the Bernabéu. Paris Saint-Germain have been tracking the player for some time, while first club Lyon have also been keeping a close eye on his situation.