Pablo Marí's Arsenal move on verge of collapse
After an initial agreement was made to buy the player outright, Arsenal's proposal for a loan deal with the option to purhcase has angered Flamengo.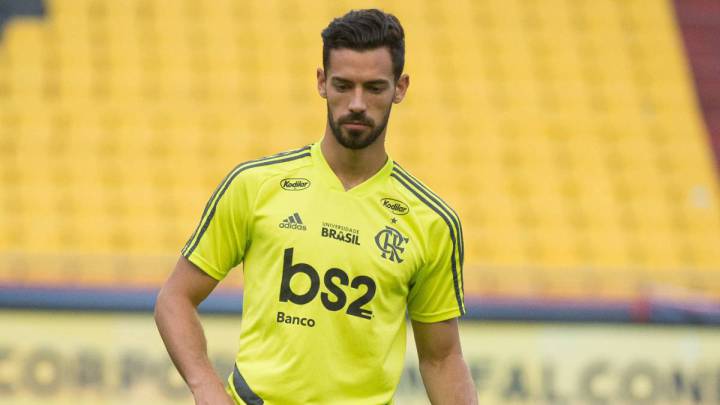 Just when it seemed that the Arsenal's signing of Flamengo defender, Pablo Marí, was imminent, the deal is reportedly now on the verge of collapse.
Although the move is still not being ruled out, Flamengo are reportedly frustrated with the English club for proposing a change to the terms of the deal.
Arsenal and Flamengo have until Friday to reach deal
At first it was agreed that Arsenal would buy the player outright. However, the Gunners then raised the possibility of a loan agreement with the option to purchase, according to Brazilian outlet, Globoesporte.
Such was Flamengo frustration that they asked the player to return to Rio de Janeiro from London to resume training. Arsenal and Flamengo have until Friday to iron out their differences.