Real Madrid and the Cristiano-less goal spread under Zidane
The reliance on one goalscorer has been replaced with a growing number across the squad, which has now reached 18 thanks to Brahim and Nacho.
Real Madrid have found a sense of solidarity across the squad, a set of players that are lending a hand collectively in defence, as well as playing their part at the other end.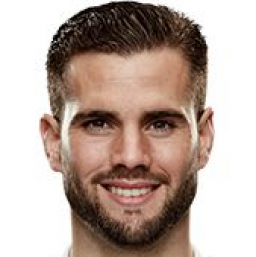 Madrid's collective responsibility
After the always-reliable Nacho's contribution at the weekend, Zinedine Zidane has now seen 18 of his squad celebrate at least one goal this season. It is a factor that has seen Los Blancos rise to the summit of LaLiga while continuing their quests for a rare Copa del Rey and a very familiar Champions League trophy, all pulling their weight.
Four days after Brahim Díaz opened his account, as part of a much changed side against Unionistas, Nacho succeeded him in Zorilla to avoid what would have been a disappointing night otherwise. Madrid's spread of goals compares favourably with their closest league rivals Barça (14), Seville (15) and Getafe (11), with the striking influence coming from defense and holding midfield. Their additions may not have been budgeted on, but it has proved to be 27 of the 59 goals this season, almost 46%.
Real Madrid squad goals 2019-20*
PLAYER
GOALS
Benzema
16
Rodrygo
6
Ramos
5
Modric
5
Kroos
4
Casemiro
4
Varane
3
Bale
3
Fede Valverde
2
Vinicius
2
Jovic
1
Carvajal
1
Isco
1
Hazard
1
Lucas Vázquez
1
James
1
Brahim
1
Nacho
1
*Unionistas own goal not included in goal count
Militao, Marcelo, Mendy, Asensio: the missing ones
In LaLiga the 'non-strikers' have had most impact. We've not seen a regular forward score in the domestic competition for a month and a half, when Benzema nicked a point in the Mestalla. Since that pre-Christmas game on 15 December, five games and six goals have passed without an attacker adding to their tally.
The French striker remains the top scorer for the capital club, notching up 16, well ahead of the next best, Rodrygo, with six. And that in itself tells the story of the shared responsibility. Those still to join the scoring brigade are Militao, Marcelo, Mendy and the long-term injured Asensio. There may still be time for all of them.