Trippier: "When you play for Simeone, you realise how good he is"
Atlético Madrid right-back Kieran Trippier was full of praise for El Cholo in an interview with the BBC: "For me, he's the best manager in the world".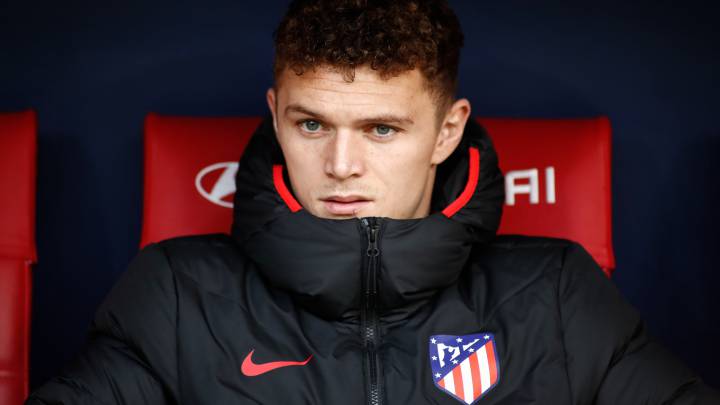 For Atlético Madrid right-back Kieran Trippier there is no better coach in the game than Diego Pablo Simeone and says that once you have worked under the Argentinean, you quickly realise how much he knows about the game.
Trippier, who joined Atlético from Tottenham Hotspur over the summer, spoke to the BBC about his first few months in Madrid and Simeone's influence. El Cholo frequently uses Argentinean phrases to express himself and is one the more difficult coaches to understand for non-native Spaniards but Trippier says he makes an effort to get his message across to him.
El Cholo, The Gaffer
"Understanding each other can be difficult; he does try to say little words in English. On the pitch it's not a problem, though. I know what he demands of his players. I know what he needs and expects from the team," Trippier explained. "I think everybody knows how good he is, how passionate he is when he is on the touchline and when he's in training. He's unbelievable and I've got this opportunity to learn from him. You always see him with an arm around the young lads. When you see him fired up it gives you a lift and it just shows how passionate he is. I call him Mister which is the Spanish equivalent of 'Boss'. I have to explain to the others what I mean when I call him 'The Gaffer'. It's so different. Is Simeone the best manager in the world now? For me, personally, yes. When people actually play for him they realise how good he is. Obviously you've got some good managers: Klopp, Guardiola... Sean Dyche! You've got quality managers out there but he's certainly up there for sure".
Trippier working hard on his Spanish
The Atleti defender added that he is progressing with learning the lingo, as he promised to do when he signed for the club in July. He and his family have also settled into life in the capital. "My Spanish is coming on. I understand a lot more than I can speak. I've got the right people around me who are helping me and the staff have been fantastic. It's not going to be like a day to learn it, it's going to be a process, but I'm excited," he explained, adding that he has been pleasantly surprised by Spanish culture and customs as well as the close, approachable attitude of everyone he comes into contact with. "From day one in pre-season, to see how welcoming everybody is - the players, the staff... I knew straight away I would love it here. It's just so connected, which is the most important thing to me. It is different. Being here, you can see how close everyone is, the staff with the players. Even the groundsman and security give you big hugs when you come in. Sometimes in England, I don't think you have that".