Chicharito: retirement talk because of my age, not the MLS
After Galaxy announced Javier Hernandez' signing, he published a video on social media telling his dad that his career in Europe was over and it was time to think about his retirement.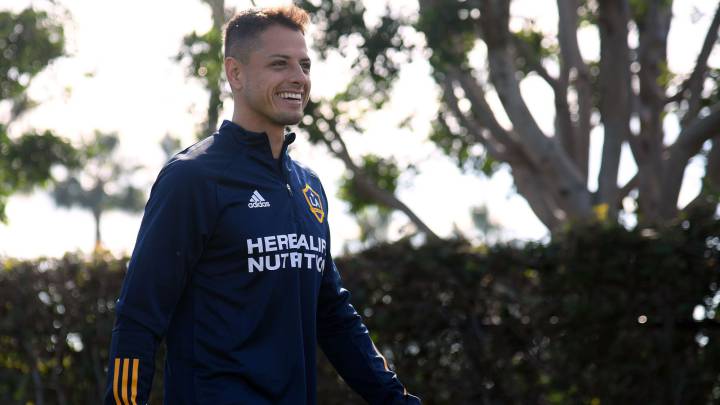 Javier Hernandez has not yet been in Los Angeles a whole week and he is already in the eye of the storm due to a video that he published on his YouTube channel in which he says it is time to start thinking about his retirement.
The 31-year old used the 'R' word when referring to his move to Los Angeles to play with Galaxy in the MLS. What he really meant was that he is at an age when he needs to think about his near future, not that Major League Soccer is a place for players to retire.
Chicharito: The MLS is not a retirement league
Chicharito wanted to clarify that since he is now 31, and following a decade playing in Europe, it was time for a change since he is not getting any younger and all he wants to do is keep playing.
"My career as a soccer player is coming to an end, I wonder what would happen if I decided to go back and play in Mexico, that is not a league you go to retire. All I meant in that video is that my career is coming to an end, that could happen in 5 or 10 years," said Galaxy's new number 14.
"Many years ago I would say yes the MLS is a retirement league, but it has grown so much. This league has improved and in Mexico they do not realize that. I did not come to Galaxy to retire, I came to win and compete. But it is clear that I have a few years left as a soccer player, so everyone should just relax," Chicharito said to former player, Alexi Lalas, during an interview.